Neki od najboljih restorana Korčule okupljenih u udrugu Korčulanske pjatance najavljuju jubilarno, peto izdanje Festivala hrane i vina u jesenskim bojama i to od 20. do 23. listopada 2022. godine na različitim gradskim lokacijama
Jedinstvena gastro priča Korčulanske pjatance započeta 2017. godine obilježit će obljetnicu bogatim programom uz gostovanja poznatih chefova, predavanja, radionice, druženja, tematske večeri, sajmove i izložbe, a otkrit će vam i tajne bogate jeseni najuksnijeg otoka Mediterana.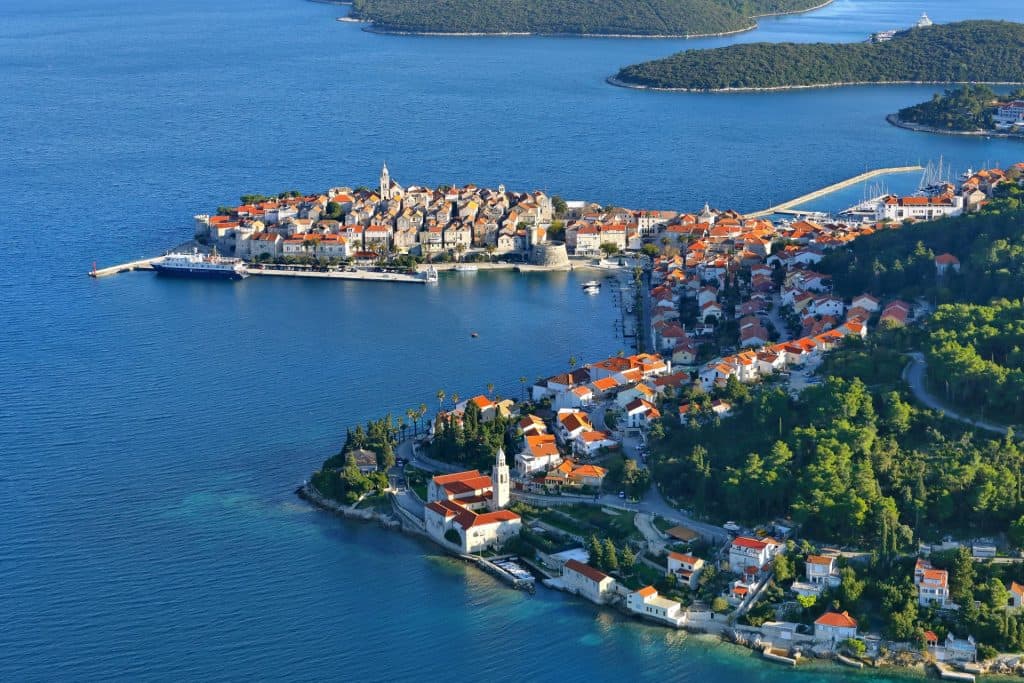 Neke su tradicije ukusnije od drugih, a jesen na pjatu Korčulana poznatih po umijeću marendavanja i uživanju u okusima i mirisima dovoljno je dobar razlog za dolazak na otok. Festival je nekad bio rezerviran za proljetne okuse i mirise, no izazovi svjetske pandemije iznjedrili su kratko, ali uspješno jesensko izdanje 2020. godine pa su članovi udruge odlučili ponuditi još jedno, ovog puta opširnije, u zalazak turističke sezone između najvažnijih otočnih događaja, jematve i berbe maslina.
Festival je osnovan na temeljima incijalne ideje edukacije i prezentacije lokalnosti s ciljem općenitog napretka otočne gastro scene, a to je ideja koja i ove godine okuplja restorane Filippi, Radionu, Lešić Dimitri, Cupido i Nigru, konobe Mate i Škafetin te proizvođače ekololoških i tradicionalnih proizvoda Eko škoj.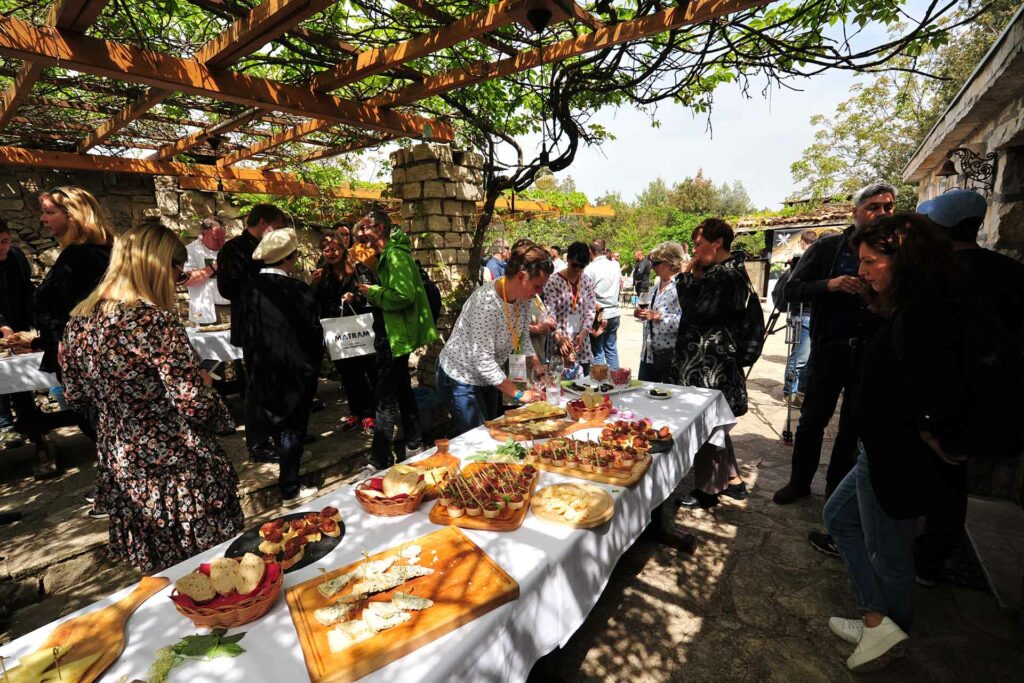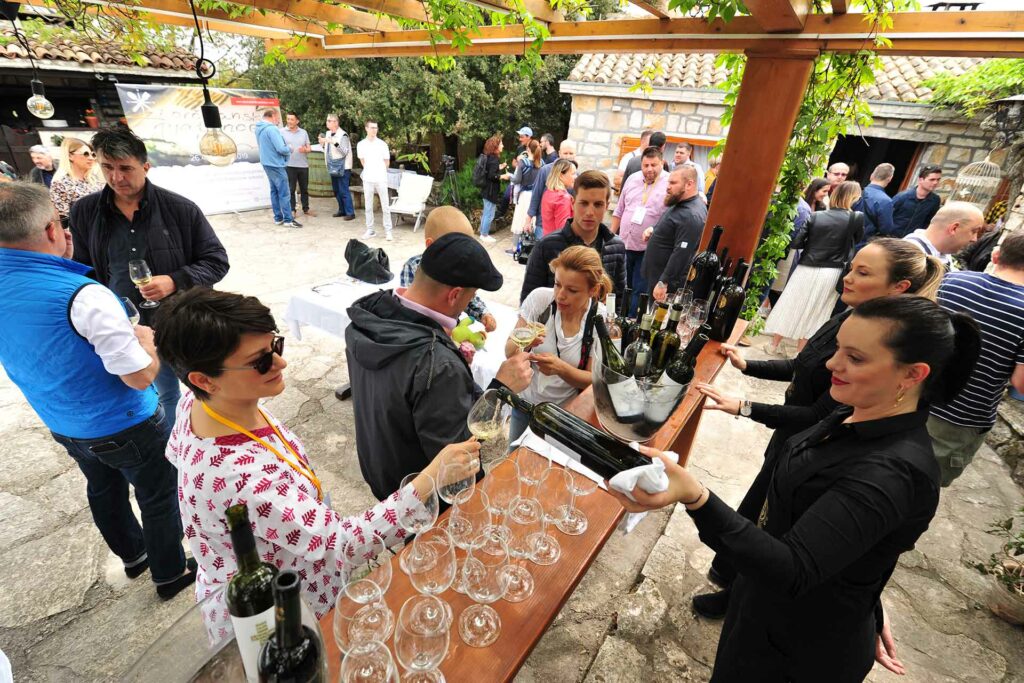 Malo je reći da su članovi udruge Korčulanske pjatance u tome i uspjeli, dosta je istaknuti kako je festival nosilac Michelinove zvjezdice (restoran Lešić Dimitri), a najpoznatiji svjetski vodič za restorane podijelio je i dvije preporuke (restoran Filippi i Konoba Mate). Malo se festivala može pohvaliti pozornicom na kojoj lokalni ugostitelji, koji su inače konkurenti, surađuju, podržavaju se i bodre jedni druge kako bi otok brendirali ne samo na nacionalnoj, već i svjetskoj razini.
Zahvaljujući Pjatancama, na Korčuli se isprepliću posljednji krikovi kulinarske mode i zadnji trendovi moderne gastronomije na razvikanim temeljima autohtonih vinskih sorti kojima se mudro, vizionarski i tehnički izvrsno gospodari.
Jednostavan koncept vrhunskh menija po promotivnim cijenama tijekom festivalskih dana na različitim lokacijama izašao je iz svojih okvira pa je u dosadašnja četiri festivalska izdanja veliki naglasak stavljen na edukaciju. Tako su u sklopu festivala radionice održala glasovita imena hrvatske kulinarske scene, spomenut ćemo neka od njih, David Skoko, Hrvoje Zirojević, Dino Galvagno i Rudolf Štefan, glasoviti čokolatijer Stiv Kahlina i poznata slastičarka Petra Jelenić, majstori tijesta Lucija Tomašić i Damir Šarić kao i svjetski poznata enologinja Jo Ahearne s titulom Master of Wine, ali i mnogi drugi.
Otvorenje na Rotondi okupit će na sajmu od otočnih proizvoda i susjedne otoke Hvar, Brač, Šoltu i Vis u suradnji s LAG-om 5. U kultnom korčulanskom restoranu Planjak posjetiteljima će se otkriti otočno umijeće marendavanja, a i ove godine sudionike očekuju vrijedne radionice.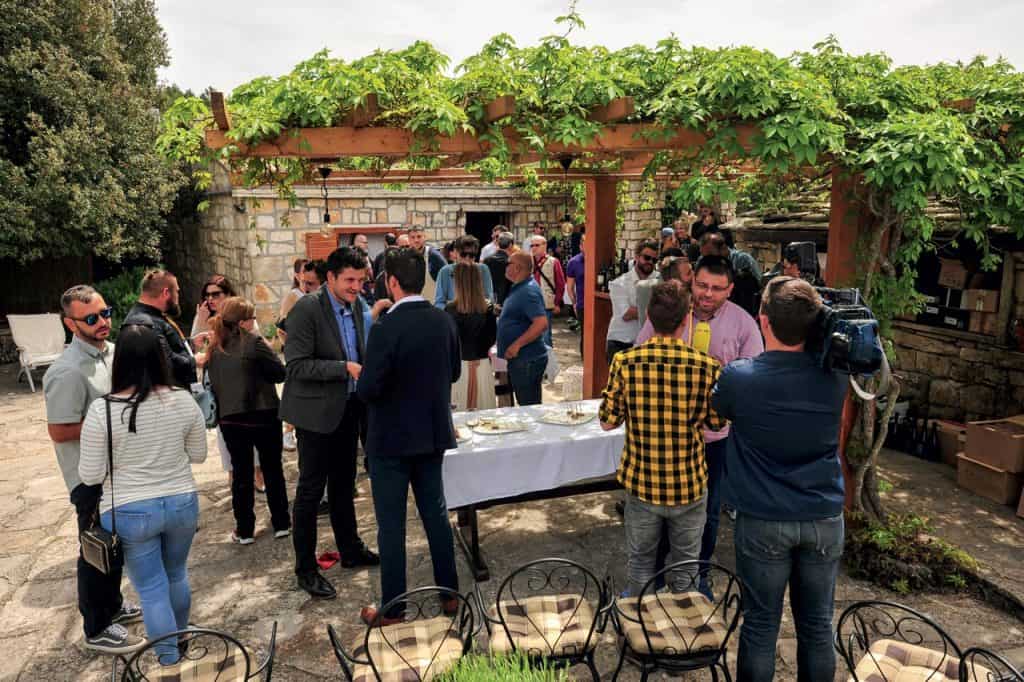 Masterclass predavanja će održati poznati chef Igor Jagodic i slastičarka Tea Mamut dok je poseban interes rezerviran za radionicu branja otočnog samoniklog bilja koju vodi kustosica Sani Sardelić. Očekuje nas i nekoliko sommelierskih radionica kao i tematskih predavanja o maslinovom ulju, rijetkim otočnim sortama, zaštiti i brendiranju otočnih proizvoda, ekološkom pčelarstvu, a u magičnom ambijentu stoljetne Barine u Žrnovu osnovat će se, u sklopu Pjatanci, otočna Slow food zajednica.
S Instituta za razvoj i međunarodne odnose IRMO iz Zagreba u goste dolazi dr.sc. Daniela Jelinčić koja će na svom predavanju Znanost i umjetnost doživljaja hrane hrvatskoj javnosti ekskluzivno otkriti svoja znanstvena otkrića. Festival ne odustaje od tematskih večera na kojima će posjetitelji moći po promotivnim cijenama probati vrhunska jela priznatih chefova, pa će ove godine surađivati poznati chef s Malte Kevin Bonello s Markom Gajskim, a svoje vještine uparit će Igor Jagodic i Tea Mamut.
Ono što ćemo ove godine po prvi put doživjeti na festivalu je izložba posvećena hrani. Korčulanske pjatance posjetit će trenutno najpoznatija hrvatska akademska slikarica Tisja Kljaković Braić, s njom dolaze i ONI, a izložba će biti otvorena u Gradskom parku. I ove će se godine nekoliko kilometara od Korčule do šarmantnog sela Žrnova servirati nezaboravni pjati stoljetne, gurmanske tradicije otoka s fokusom na zagasite, čarobne boje i okuse jematve, škopca i masline. Potražite i vi svoju jesen na pjatu, nećete požaliti.
Fotografije Korčulanske pjatance & Boris Kačan