Dobitnica Oscara za najbolju žensku ulogu poznata je po autentičnoj interpretaciji čvrstih ženskih likova s manama te borbi protiv rodnih stereotipa
Na ovogodišnjoj 94. dodjeli Oscara nagrada za najbolju glavnu žensku ulogu zasluženo je pala u ruke Jessici Chastain. Atraktivna crvenokosa glumica posljednjih se desetak godina pripremala za rad na filmu 'The Eyes of Tammy Faye', koji prati skandaloznu biografiju teleevanđelista Jima i Tammy Faye Bakker, s posebnim naglaskom na lik same Tammy Faye, čiju je vrijednost na neki način Chastain htjela opravdati. Glumica je film ujedno i producirala.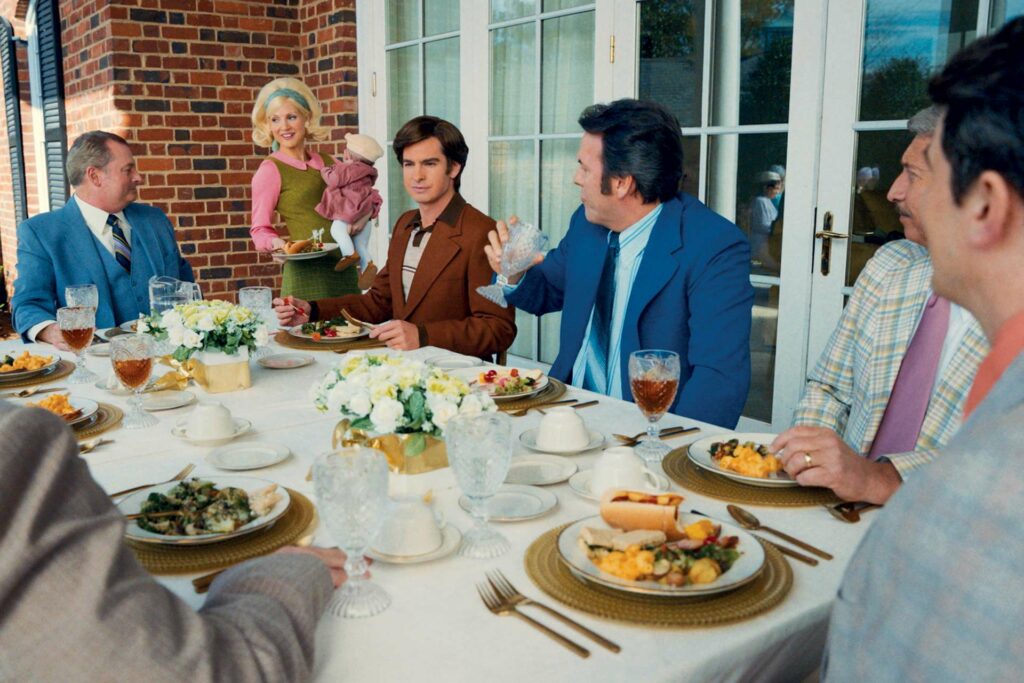 Poznata po autentičnoj interpretaciji snažnih ženskih likova s manama te borbi protiv rodnih stereotipa, Chastain je s vremenom postala značajna pokretačica promjena u svijetu filma, glumica i producentica koja otvoreno izjašnjava svoje mišljenje o problemu dominacije muškog narativa u odnosu na onaj ženski. Iz tog je razloga osnovala producentsku kuću 'Freckle Films' kako bi neispričane ženske priče ugledale svjetlo dana.
Chastain je značajna pokretačica promjena u svijetu filma i otvoreno iznosi svoje mišljenje o problemu muške dominacije
Kao dijete, odrastala je uz vrlo mladu samohranu majku koja je jedva spajala kraj s krajem, a unatoč dodatnim problemima u srednjoj školi, bila je odlučna da se ostvari u svijetu glume. Diplomirala je na Američkoj akademiji dramskih umjetnosti 1998., nakon čega je završila i prestižnu školu Juilliard za izvedbene umjetnosti u New Yorku. Svoju je karijeru započela s kazališnim djelima i pojavljivanjem u televizijskim emisijama, a 2008. debitirala je kompleksnom filmskom ulogom u drami 'Jolene', priči o tinejdžerici Jolene koja tijekom desetogodišnjeg putovanja u potrazi za srećom i stabilnošću upada u niz situacija iz kojih kao predmet žudnje muškaraca ne ostvaruje pravo na vlastiti glas.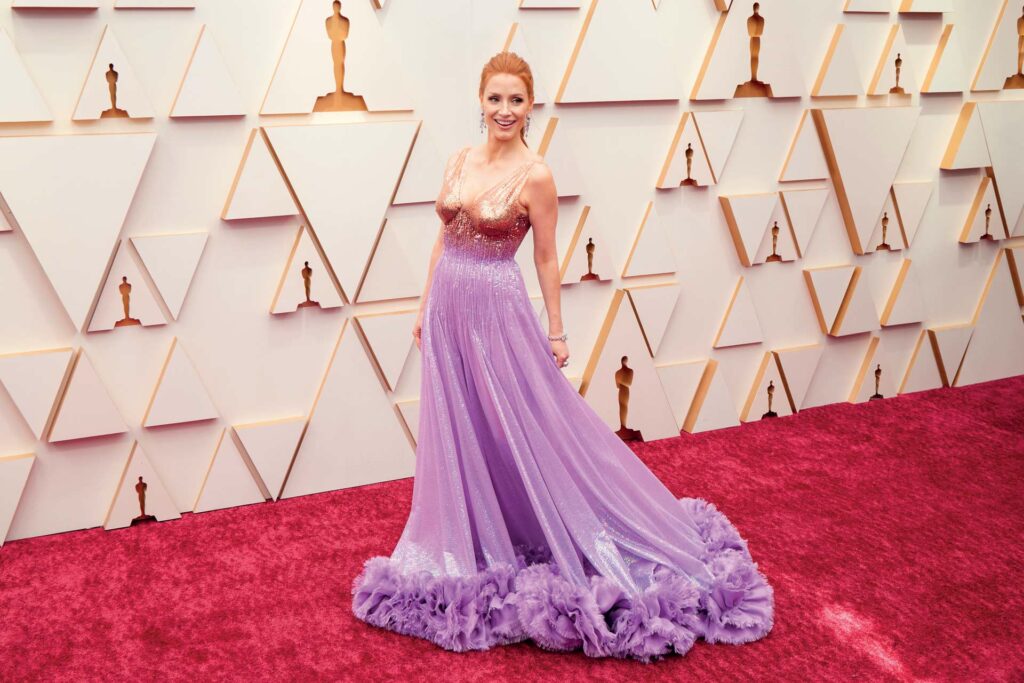 No prvi veći uspjeh Chastain je doživjela radeći s Bradom Pittom i Seanom Pennom u 'Drvu života' (2011.) te s Emmom Stone, Violom Davis, Octavijom Spencer, Mary Steenburgen, Allison Janney, Sissy Spacek i Cicely Tyso u drami 'Tajni život kućnih pomoćnica' (2011.). Zanimljivo je da su sve navedene glumice dobitnice Oscara, a Chastain im se, nakon prethodne dvije nominacije, ove godine i pridružila. Sljedećih nekoliko godina okušala se u drukčijim žanrovima, kriminalističkim filmovima 'Bez zakona' (2012.) i 'Godina nasilja' (2014.), povijesnom trileru 'Zero Dark Thirty' (2012.), hororu 'Mama'(2013.) i znanstvenofantastičnom 'Interstellaru' (2014.) s Matthewom McConaugheyjem, a kasnije i u 'Marsovcu' (2015.) s Mattom Damonom.
Glumica je osnovala vlastitu producentsku kuću kako bi neispričane ženske priče ugledale svjetlo dana
Nakon većinom sporednih uloga, Chastain se ohrabrila glavnom ulogom u 'Miss Sloane' portretirajući ambicioznu lobisticu Elizabeth Sloane te nastavlja portretirati snažne ženske likove u suradnji sa ženskim redateljima, a riječ je o povijesnim biografskim dramama 'Zookeeper's Wife' i 'Woman Walks Ahead'. Iako svoj privatni život drži maksimalno u tajnosti, poznato je da je već nekoliko godina u braku s Gianom Lucom Passi de Preposulom, modnim publicistom. Ako je Gian Luca njezin partner u stvarnom svijetu, onda je to Oscar Isaac u glumačkom svijetu, dugogodišnji prijatelj i suprug u HBO-ovoj miniseriji 'Prizori iz bračnog života' (2021.), adaptaciji Bergmanove istoimene TV serije koja preispituje univerzalnu temu braka i problem monogamije.
Tekst Trešnja Ferić
Fotografije Marc Von Holden/ @A.M.P.A.S., Dior & EPK