Villa Nai 3.3 može se promatrati kao jedna rezidencija s osam soba ili kao butik hotel s osam soba i suiteva s pogledom na more, koji konceptualno počiva na lokalnoj baštini Dalmacije
Villa Nai 3.3 novi je luksuzni hotel usidren na Dugom otoku, potpuno uronjen u prirodu i obavijen plažama i liticama. Priča o Villi Nai započinje s ocem građevinskog inženjera Gorana Morovića, koji mu je poklonio zemljište na Dugom otoku, kojega trenutno ima oko 40.000 četvornih metara. Slijedila je ideja za Villu Nai, koja se rodila bez previše razmišljanja.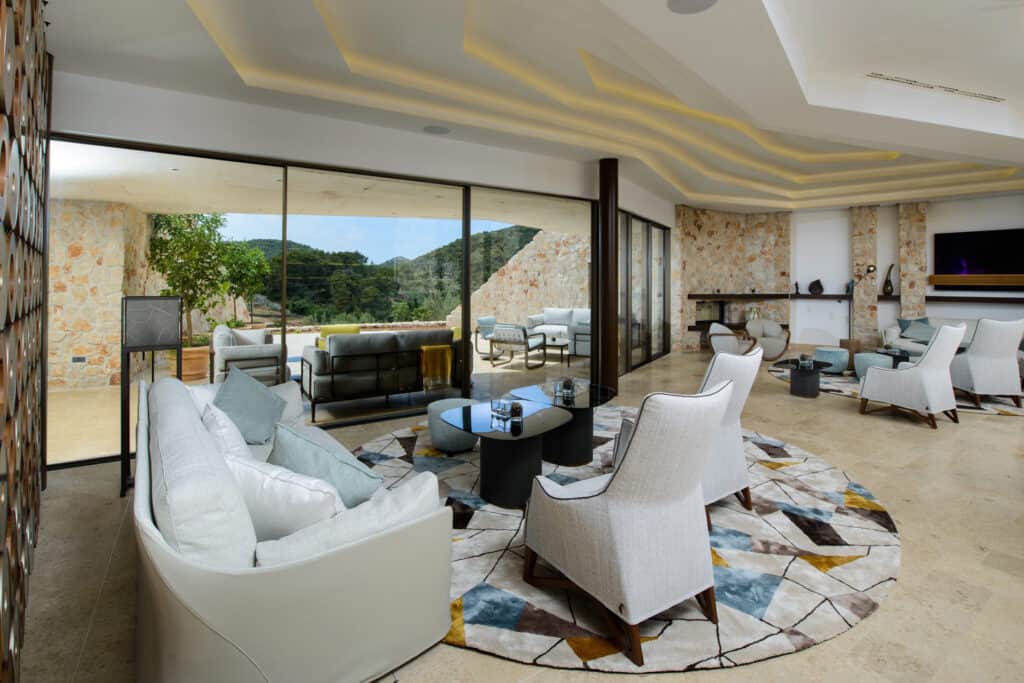 Morović je za taj zadatak angažirao slavnog hrvatskog arhitekta Nikolu Bašića, rekavši da su on i njegova supruga zamislili vilu koja pod jednim krovom ima i mlin za masline, kušaonicu i smještaj na razini vodećih hotela svijeta. Tako je Nikola Bašić stvorio pravi arhitektonski dragulj, fascinantan neobičnom geometrijom i besprijekornim stapanjem s terenom. Arhitektura vile konceptualno počiva na lokalnoj baštini, a njezina struktura oponaša elemente tradicionalne metode suhozida u Dalmaciji.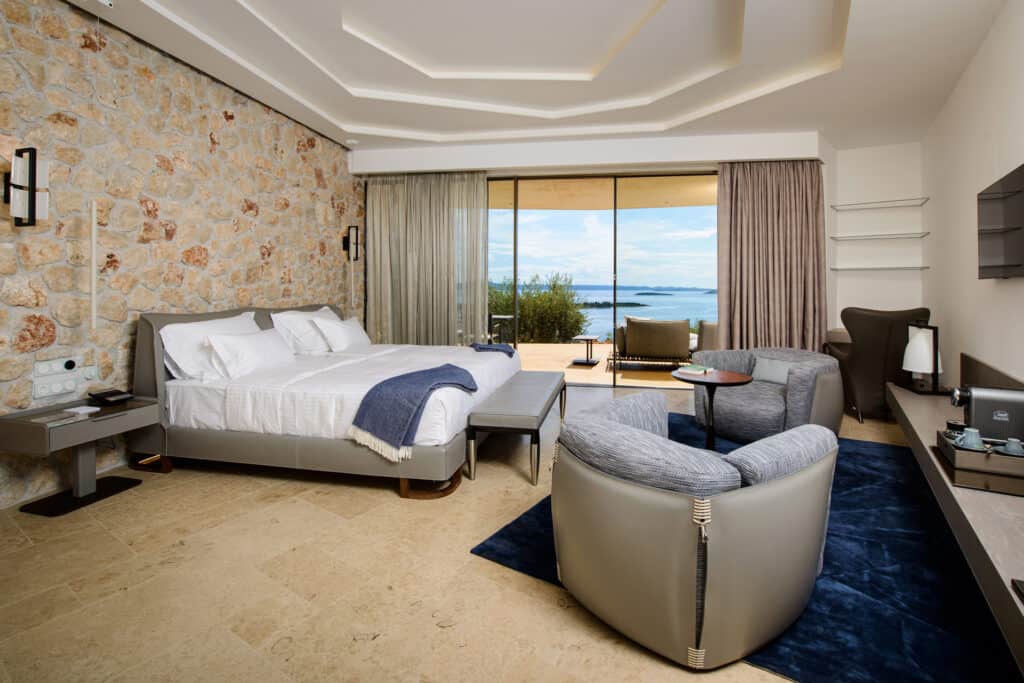 Objekti su građeni od kamena donesenog iz maslinika, a sav beton proizveden je od kamena koji je iskopan iz brda. Hotelske sobe krase neobični geometrijski oblici i usječene su u brdo, besprijekorno sinkronizirane s prirodom. Ista hidroizolacija koja je korištena na tunelu Gotthard u Švicarskoj nalazi se u Villi Nai. Klizna vrata u sobama uvezena su iz Švicarske (Sky-Frame), a debljina njihovih okvira omogućava uživanje u neometanom pogledu.
Villa Nai 3.3 redefinira ponudu luksuza na Jadranu svojom arhitekturom i kvalitetom uređenja
Također nude najvišu razinu zaštite od vjetra, što znači da ako vjetar puše preko 200 km/h, gost je siguran i neće ga ni osjetiti. Villa Nai 3.3 može se promatrati kao jedna rezidencija s osam soba ili kao butik hotel s osam soba i suiteova s pogledom na more, ali i na maslinik.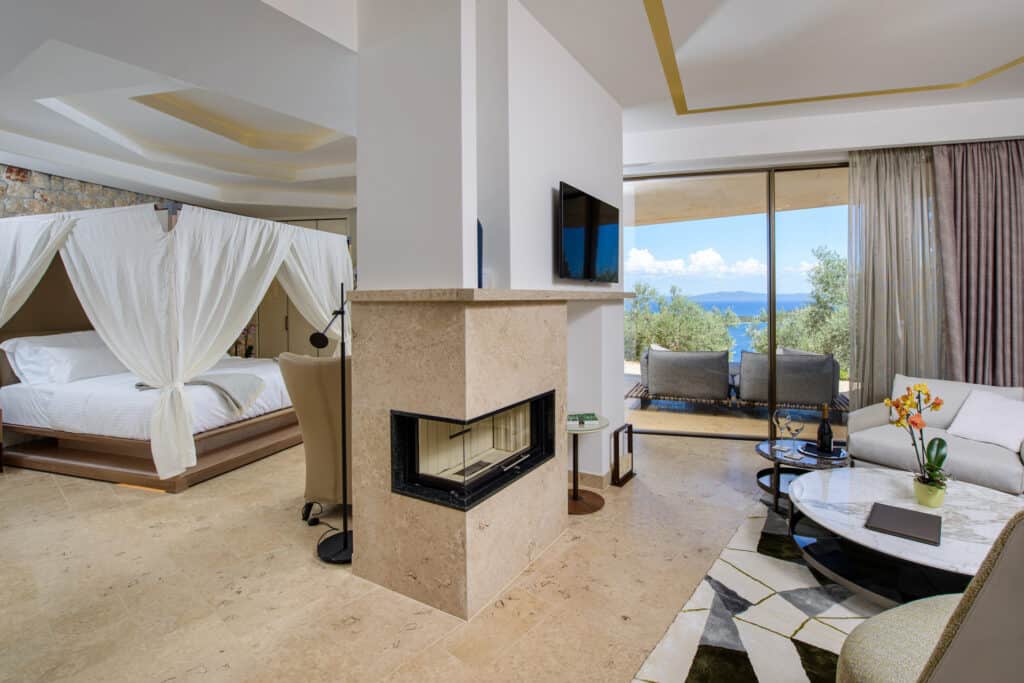 Dimenzije soba kreću se oko 70 četvornih metara, a suiteova oko 90 četvornih metara, s privatnim terasama koje su zapravo produženi dnevni boravci. Sve sobe i suiteovi opremljeni su ekskluzivnim i bezvremenskim namještajem Giorgetti, imaju lijepo uređene, prostrane kupaonice s tuš-kabinama, dva umivaonika i kade marke Agape, vodećeg proizvođača opreme za kupaonice. Kao dodatak vrhunskom izgledu soba i suiteova, sva posteljina nosi potpis najboljeg talijanskog proizvođača tkanina, Frette.
Villa Nai ima dva restorana otvorena za hotelske i vanjske goste, koji poslužuju samo najbolje s otočnih farmi i iz morskih dubina. Restoran Grotta 11.000 poslužuje jela s otvorene vatre, kao što se to radilo na Dugom otoku prije 11.000 godina, a ima kapacitet do 18 mjesta. Za pripremu mesa i ribe koristi se samo drvo, a jela su kreirana od najboljih sastojaka s otoka i iz Jadranskog mora.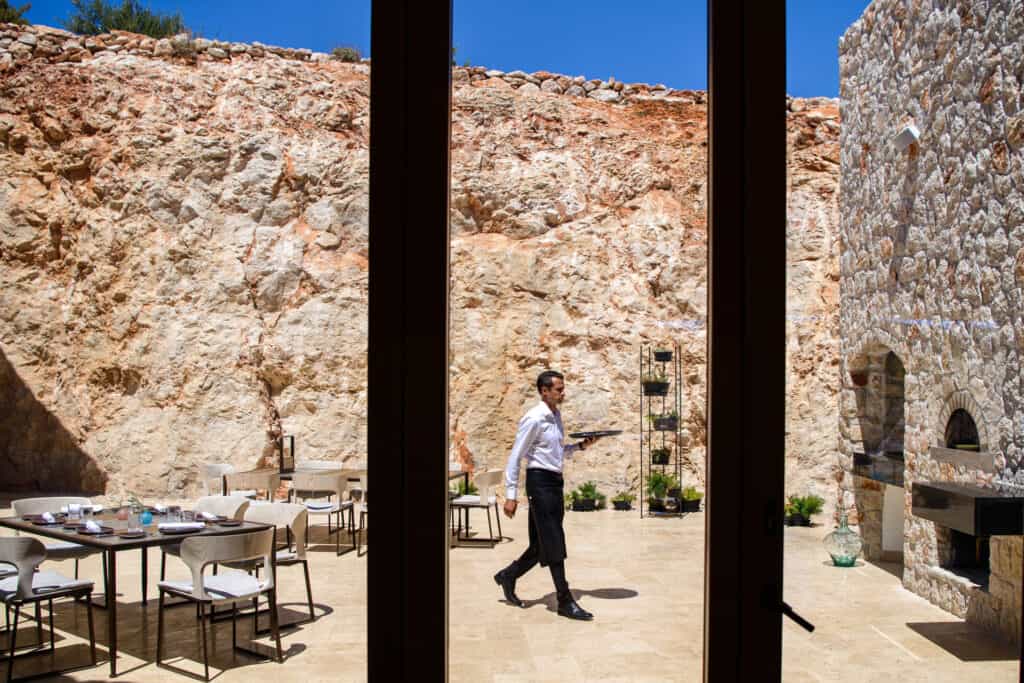 Restoran 3.3 može se pohvaliti modernijom mediteranskom kuhinjom i ima 22 mjesta. Sva hrana je ekološki proizvedena s najboljim sastojcima, poput povrća, ribe i maslinova ulja Nai 3.3. Ovaj vrhunski restoran ima jelovnik od sedam sljedova, ali gost zapravo dobiva deset jela, jer su u to uključeni i predjelo dobrodošlice i dva deserta, sve to uz fino vino.
Doručak se služi i gostima hotela i vanjskim gostima, a priprema se od lokalnih sastojaka, poput kozjeg mlijeka, kozjeg sira, kozjeg jogurta i kruha i peciva proizvedenih u restoranima hotela, dok je sezonsko voće i povrće s organskih farmi na otoku.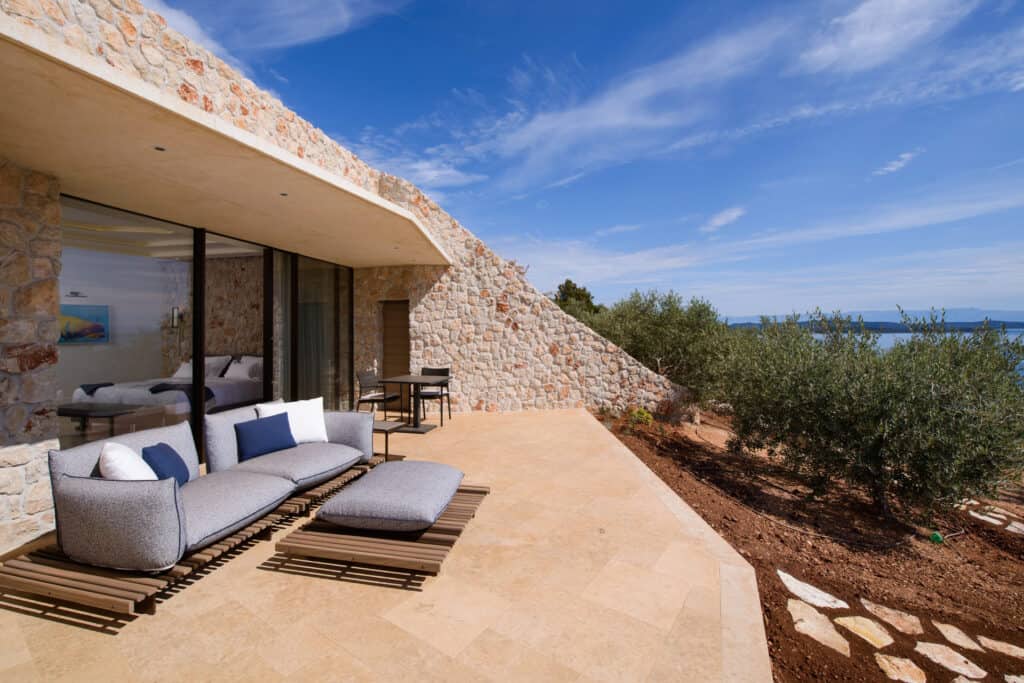 Villa Nai trenutno nudi 203 vinske etikete s naglaskom na područje Dalmacije, i dobar izbor međunarodnih vina. Posebno je zanimljiva ponuda pjenušavih vina i šampanjaca, s 33 etikete šampanjca, a hotelski koktel-bar koristi pjenušava vina i u koktelima. U hotelu se nalazi spa centar u kojem se koristi bilje iz regije i s otoka, te maslinovo ulje Nai 3.3. Hotel ima i dva bazena s morskom vodom.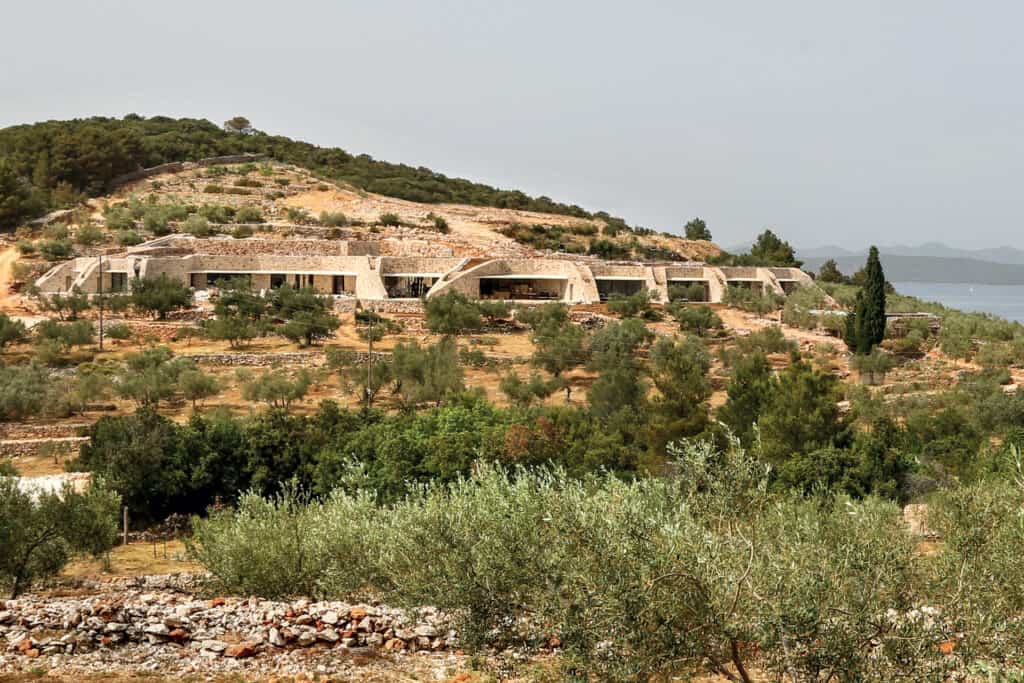 Jedan mali zatvoreni bazen uglavnom djeluje kao jacuzzi, dok je vanjski bazen s morskom vodom dugačak 23 metra, tako da gosti zaista mogu pošteno zaplivati. Voda u bazenu također se može promijeniti na zahtjev gosta. Kako arhitekturom i razinom kvalitete uređenja, tako i ponudom, Villa Nai 3.3 redefinira ponudu luksuza na Jadranu. U potpunosti integrirana, doslovno i iskustvom koje nudi, u svijet maslinika i maslinova ulja, Villa Nai 3.3 je nepretenciozna, kao i sve druge ljepote koje krase ovaj otok.
Tekst Zoran Pejović
Fotografije Villa Nai 3.3 / Damir Fabijanić