Maslina Resort: Promišljeni luksuz na Hvaru
Resort Maslina, privlačno skrovište s pet zvjezdica u poviješću bogatom okolišu i nedirnutoj prirodi, s bogatom kulturnom i kulinarskom tradicijom, izvrstan je doprinos profinjenom turizmu na otoku Hvaru
Maslina je luksuzan turistički kompleks s pet zvjezdica smješten u blizini Staroga Grada na otoku Hvaru, jednog od najstarijih naselja na Jadranu. U prekrasnom istoimenom zaljevu, okružen maslinicima i terasastim vinogradima, ovaj resort izgrađen je uz borovu šumu površine dva hektara, na samoj obali Jadranskog mora.
Gostima su na raspolaganju 50 soba, tri vile, wellness, kao i prostorije za obiteljsko druženje i gastronomske užitke. Tvrtka Paradox Hospitality, koja upravlja Maslinom, razvila je posebnu filozofiju pažljivo promišljenog luksuza, koja se ne odražava samo na usluzi, nego i na arhitekturi koja slijedi viziju sklada s prirodom.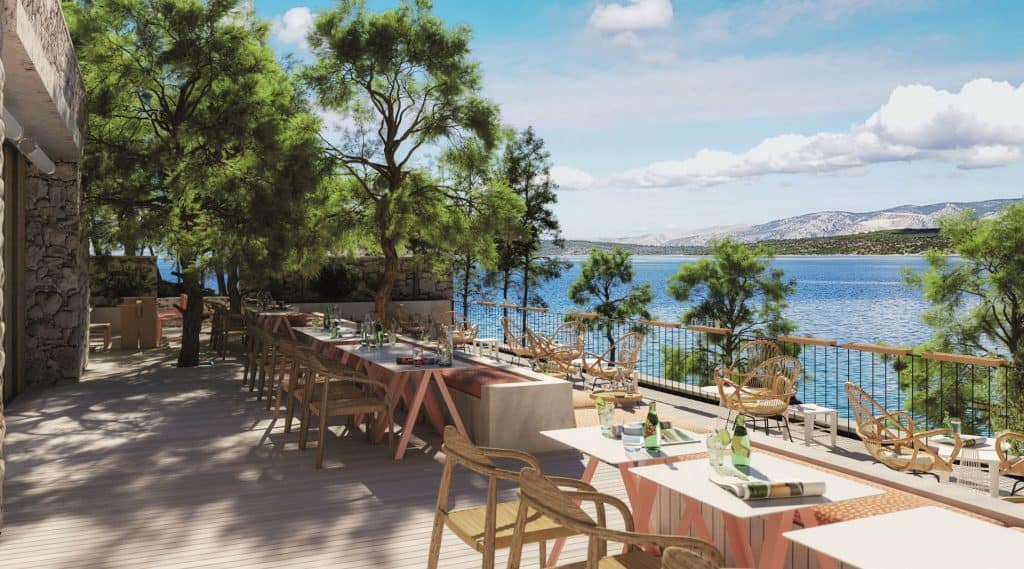 Wellness je ključna ideologija Maslina resorta
Kreatori Maslina resorta zadržali su stoga divlje sredozemno raslinje, šumu alepskog bora, stare masline i grmlje mirisnih cvjetova, te odabrali materijale sukladnih boja, prirodne i iz lokalnih izvora. Nenametljiva arhitektura rasula se krajolikom u obliku raštrkanih paviljona ukrašenih pročeljima u drvu, koja se ugodno uklapaju u otočni ugođaj. Brački kamen, egzotično drvo iroko, brušeni mjed i terakota u raznim tonovima u skladnom su odnosu s bojama u prirodi, dok interijeri izrađeni po mjeri i pažljivo probrani antikvitetni predmeti upotpunjuju ugodan i lijepo dizajniran ambijent.
Uz spektakularan pogled na Jadransko more i obližnje otoke, restorani i barovi resorta Maslina nude sjajno ozračje za uživanje u mediteranskoj kuhinji sa suvremenim inovacijama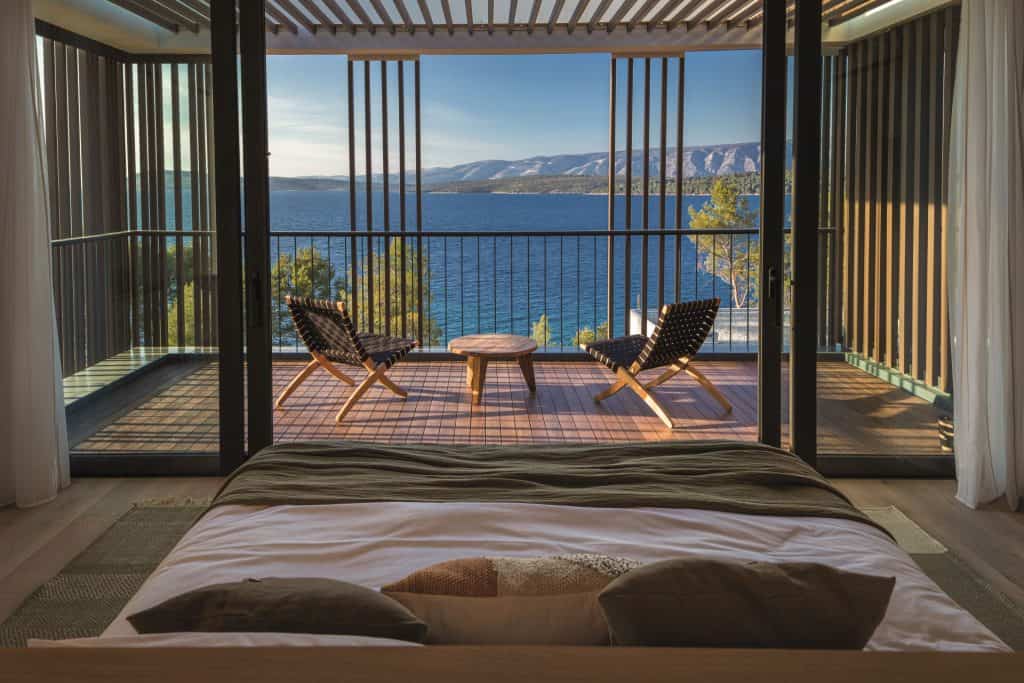 Wellness je ključna ideologija resorta, a odražava se u svakom detalju, uključujući organska dobra lokalnog porijekla. Pharomatiq Spa obuhvaća sobu za fitness, salon za uljepšavanje i područje za opuštanje s termalnim kupalištem i finskom saunom, parnom kupelji za terapiju aromama, tursku kupelj i bazen s hladnom vodom.
Specijalitet ovih toplica je program prehrane za obnovu kože temeljen na organski uzgojenoj lokalnoj hrani i vrsnim uljima. Sezonski programi tretmana kombinacija su zapadnjačkih i istočnjačkih načina masaže, fitnessa i posebno osmišljenih postupaka, pri čemu treba imati na umu da je Hvaru još 1868. godine priznat status klimatskog lječilišta.
Wine and Culture Club
Kuhinja u resortu Maslina uvažava lokalne proizvođače i pridržava se sezonske ponude, a gostima su na raspolaganju i veganska i vegetarijanska jela te obroci bez glutena. Dok se doručak poslužuje u restoranu u mediteranskom stilu, objedovati se može i uz bazen, bilo kada tijekom dana, što vrijedi i za posluživanje napitaka, odnosno vina i žestokih pića, te piva, slastica i kave.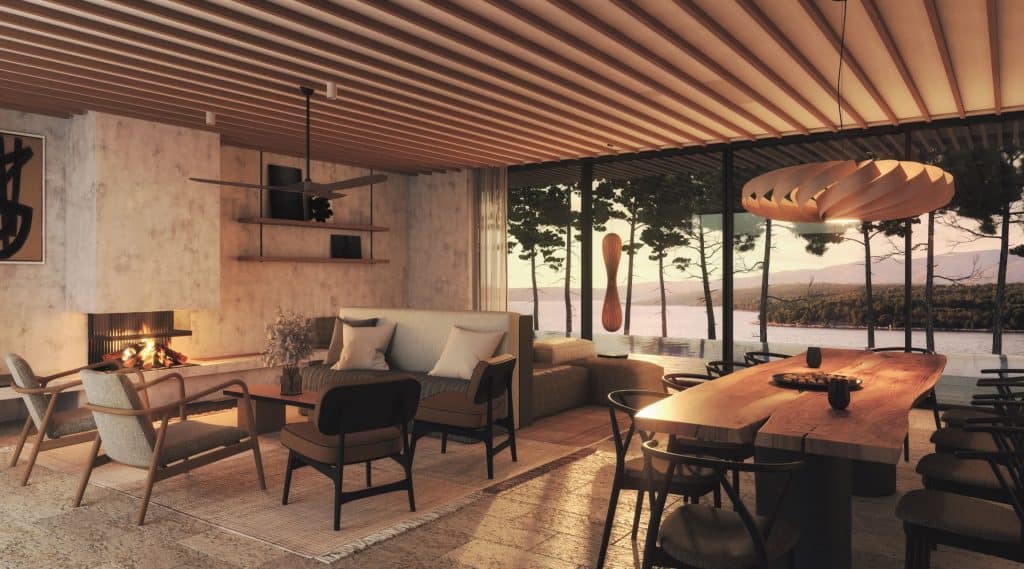 Uzduž obalne šetnice gosti također mogu uživati u slasticama i piću od izlaska do zalaska sunca; Wine and Culture Club otvoren je cijeli dan, a stručno osoblje potrudit će se da njihov doživljaj otoka bude cjelovit. To je mjesto gdje će saznati sve o dugoj povijesti hvarskog vinogradarstva i vinarstva, dakako uz kušanje nagrađenih sorti s vrlo dugačke vinske liste.
Tekst Ida Vickota
Fotografije Maslina Resort