Kolekcija Magellano ostaje pod svjetlima pozornice još malo, s prvim primjerkom novog modela Azimut Magellano 66, koji će na vodu u proljeće – a to je nasreću iza ugla
Nakon nedavnog predstavljanja modela Azimut Magellano 25 Metri i najave modela Magellano 30 Metri, serija Magellano ostaje pod svjetlima pozornice još malo. Treća sreća, kako kažu: prvi primjerak novog modela Azimut Magellano 66 na vodu će u proljeće, a to je, nasreću, iza ugla.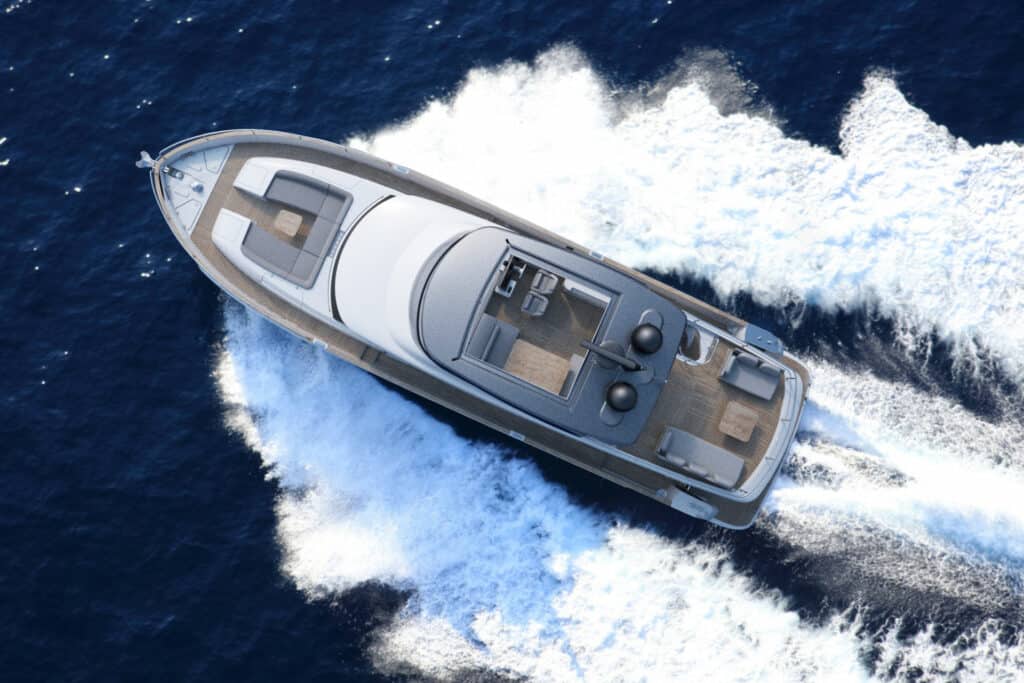 Poput svojih većih sestara, i nova Magellano 66 uspješno spaja bezvremenski stil i moderne osobine, a pripada 'karbonskoj' generaciji.
Nova navetta je posebna iz niza razloga, ali kad bismo morali odabrati samo jedan element, to bi definitivno bio unutarnji raspored, koji zahvaljujući velikodušnim dimenzijama broda nudi izvanrednu razinu udobnosti, ali ne gubi na funkcionalnosti.
Prostrana dnevna zona dizajnirana je za što ugodniji život tijekom plovidbe, a prostorije su raspoređene na jednoj razini i okružene vrlo velikim prozorima koji jamče ugodnu atmosferu i prirodno svjetlo. Vlasnici koji žele jasno razgraničiti područje namijenjeno posadi i ono namijenjeno gostima na Magellano 66 to mogu izvesti bez muke.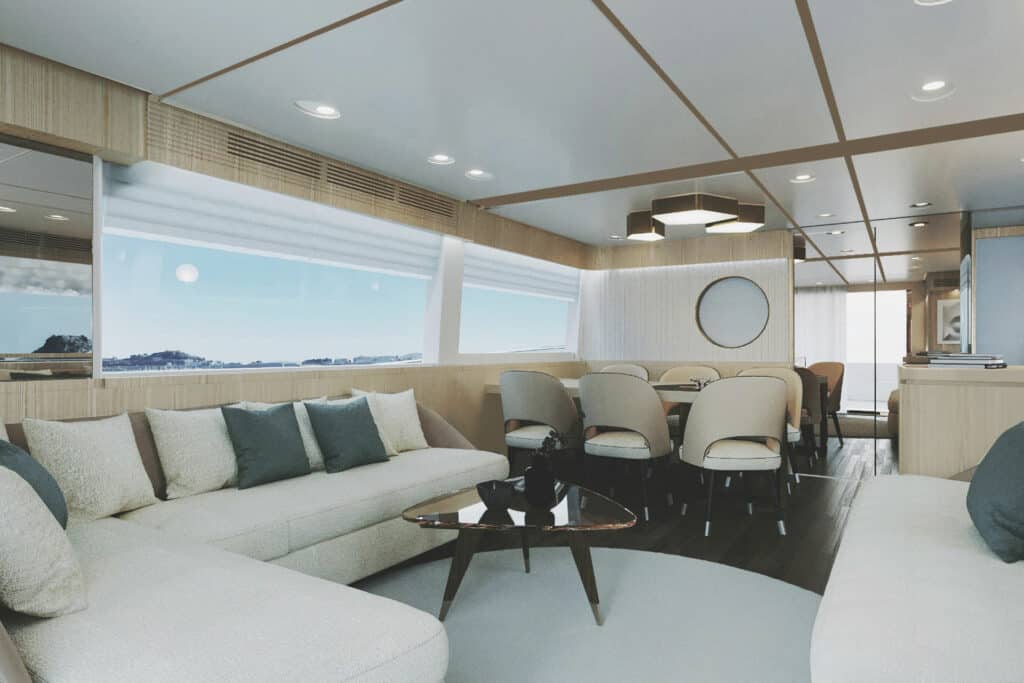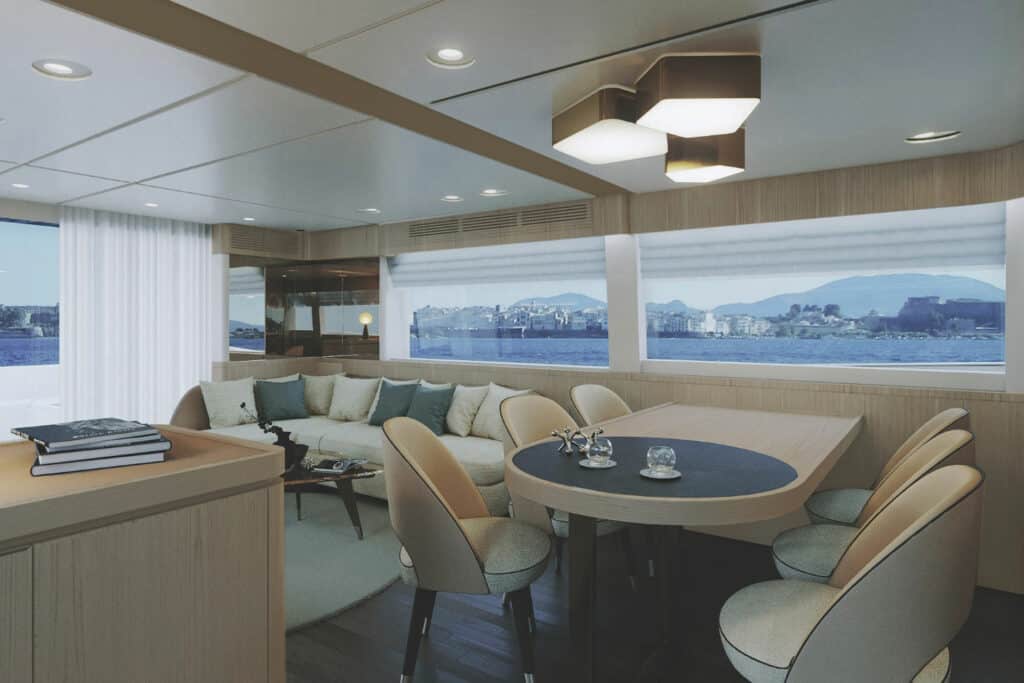 Klizna vrata razdvajaju upravljačko mjesto i kuhinju od salona, a stube za pristup vlasničkoj kabini i smještaju za goste smještene su sa strane, osiguravajući potpunu neovisnost i privatnost.
Na donjoj palubi su uz vlasničku kabinu izvedene i dvije kabine za goste, a osim te tri kabine tu je i prostor za još jednu, četvrtu kabinu s krevetima na kat, ili spremišni prostor. Vanjski dijelovi palube su također prostrani, za što je najbolji primjer fly palu sa salonom na krmi, u kojem može biti izveden i bar u američkom stilu.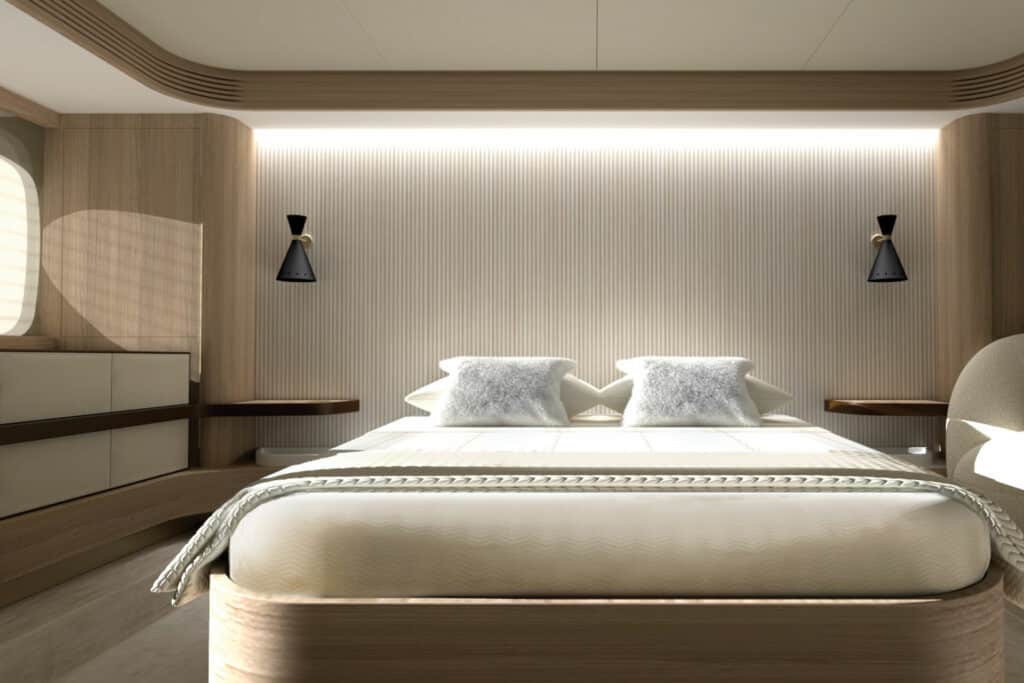 Svestranost je i ondje temelj dizajna – kokpit može biti uređen kao prostrana blagovaonica ili kao komforan prostor za opuštanje u kojem se vlasnik i gosti mogu ispružiti u hladu, samo nekoliko metara iznad vode.
Trup nove generacije s dvostrukim načinom rada (Dual Mode) jamac je mirnog krstarenja čak i na ne baš prijateljskom moru, a stabilnost Magellana 66 je izvanredna bez obzira na to plovi li jahta u istisninskom načinu rada ili juri najvećom brzinom od 23 čvora.
Novi Azimut Magellano 66 pokreće par motora s motorom MAN od 850 KS, pripada klasi A i kategoriji EC, te ima certifikat HTS koji potvrđuje da je dizajniran prema rigoroznim tehničkim standardima.
Fotografije Azimut Yachts