Valerie Messika kreira nakit od dijamanata koji će se nositi svaki dan, a ne samo u posebnim trenucima
'Kada sam pokretala svoj draguljarski brend, poželjela sam kreirati nakit od dijamanata koji će se nositi svaki dan, a ne samo u posebnim trenucima. Željela sam nešto cool, casual i lako nosivo', objašnjava Valerie Messika, čiji je otac, rođeni Tunižanin, jedan od najuspješnijih trgovaca dijmantima u Francuskoj.
Ona se s dragim kamenčićima igrala od djetinjstva i stvoriti modernu draguljarsku kuću, koja je u četrnaest godina postojanja stekla međunarodnu slavu i uspjeh, izgledalo je nekako prirodno. Na dijamante je uvijek gledala s dozom strahopoštovanja, no kada ti otac kaže – izaberi koji ti se najviše sviđa – kao da biraš bombone na dlanu, nekako izgubiš strah od igranja s njima.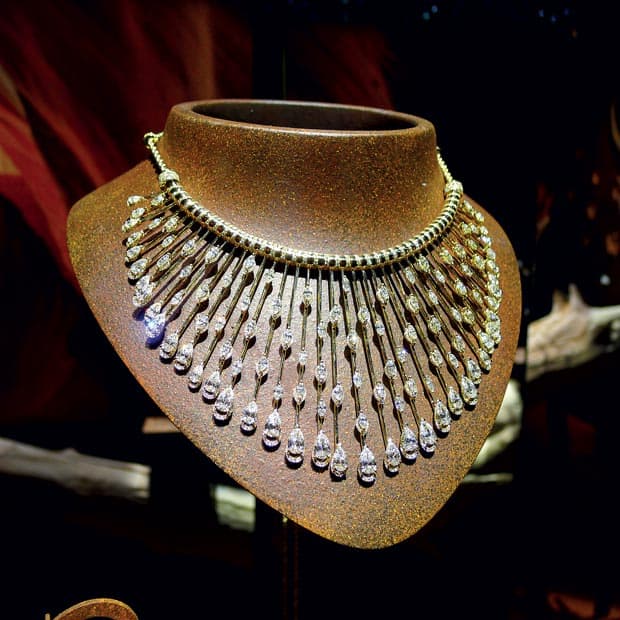 'Ne mislim da se dijamante treba nositi samo u posebnim prilikama: želim da u mojim kreacijama žene uživaju svaki dan, neopterećene njihovom vrijednošću i da si ih kupuju – same'
'To mi je puno pomoglo kada sam 2005. pokretala svoj biznis. Moj otac kaže da su dijamanti poput žena: svaki ima svoju unutrašnju ljepotu, svoju osobnost i poruku koju prenosi. Gledajući njega kako radi, naučila sam puno o plemenitosti kamenja. Ne kaže se uzalud da su dijamanti vječni. Uistinu traju zauvijek, a to mogu potvrditi iz osobnog iskustva. Kad sam bila djevojčica, baka mi je darovala jedan od svojih prstenova, ukrašen dijamantom u obliku kruške, težine 9,3 karata. Još ga nosim. Messika radi samo s dijamantima, a svoju inspiraciju tražim na putovanjima, u arhitekturi, dizajnu… U novoj kolekciji 'Born to be Wild' reinterpretirala sam pustinju. Ona te uvijek ostavi bez riječi, u njoj se u isto vrijeme osjećaš ponizno i snažno', objašnjava osnivačica i umjetnička direktorica Messike.
Zmijski ples, Šamanov štit, Divlji mjesec i Hvatač dijamanata imena su linija nadahnutih Divljim zapadom, u kojima su lagani kamenčići suprotstavljeni divljoj prirodi, okruženju u kojem izgledaju poput talismana. To je dizajneričina vizija modernog draguljarstva, nakita kakav obožavaju milenijalci, generacija rođena između 1980. i 2000., osjetljiva na eko prihvatljiva pravila konzumerizma.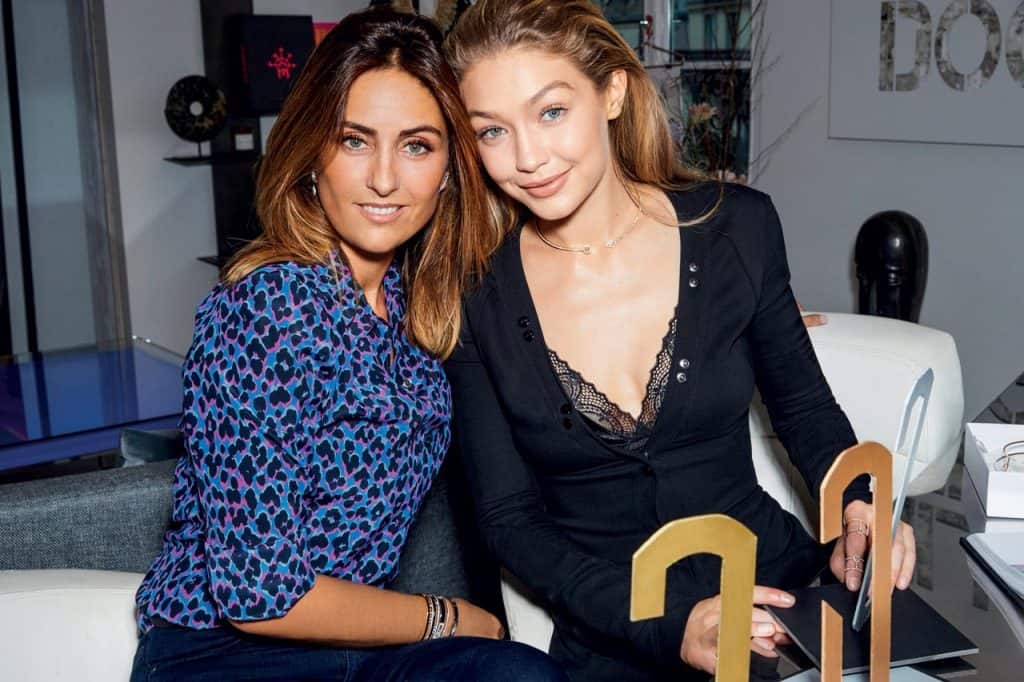 Da im se približi, pozvala je Gigi Hadid, slavnu američku manekenku, da zajedno kreiraju liniju Move Addiction, glam rock lance s karikama u obliku osmerokuta i fiksiranim dijamantom. Suradnju su ponovile u kolekciji My Soul, čiji su senzualni komadi izrađeni od bijelog, žutog i ružičastog zlata, a najljepši su kada se nose u slojevima oko vrata ili na rukama. Početna cijena im je od 900 eura pa nije čudno da je upravo ta kolekcija postigla golemi uspjeh. No, vrijeme je za veće izazove.
Dijamanti poput žena: svaki ima svoju unutrašnju ljepotu, svoju osobnost i poruku koju prenosi
'Kada sam u Parizu otvorila dućan, koncipirala sam ga poput Orient Expressa. Veliki prostor trebalo je pametno popuniti, a željela sam dokazati da Messikin tim zlatara i draguljara može raditi i puno ozbiljnije komade od nakita za dnevne prigode. Moji otac i brat vode kompaniju za obradu dijamanata, ja kreiram nakit, pa je cijeli posao zapravo obiteljski', govori jedina poslovna žena u Francuskoj koja je na čelu vlastite draguljarske tvrtke. Kada ne radi u svom pariškom ateljeu ili ne putuje svijetom, Valerie živi sa suprugom i kćerkama Ramone i Noa u kući u prirodi, sat i pol od Pariza. Njezin muž direktor je kompanije Messika, ali, kaže ona, poštuju pravilo: posao se ne donosi kući.
Tekst Dubravka Tomeković Aralica
Fotografije Messika