Kao sastavni dio ClubSwan Racing regatne lige, u Splitu će se od 4. do 8. listopada jedriti ClubSwan 36 European Championship
Hrvatska se zahvaljujući čarima Jadranskog mora i svojoj jedinstvenoj razvedenoj obali s tisuću bajkovitih otoka etablirala kao jedna od najatraktivnijih nautičkih destinacija na svijetu. Naravno, ovako lijep i raznolik domaći teren uvelike pomaže, no Hrvatska svoju nautičku priču, prije svega, piše vrhunskim jedrenjem, koje počiva na bogatoj tradiciji, znanju i predanosti.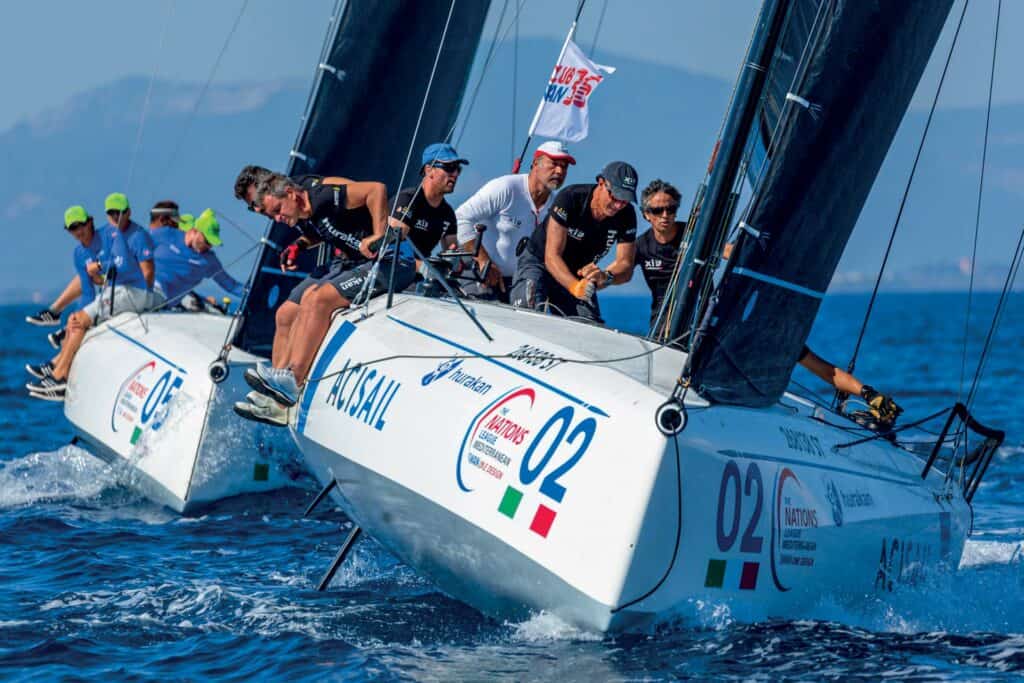 Sve te vrijednosti danas se očituju u projektu ACI Sail, jedinstvenoj nautičkoj priči u svijetu koja Lijepu našu stavlja uz bok najelitnijim globalnim jedriličarskim zemljama i nautičkim destinacijama, što potvrđuje i činjenica da je ove godine prvi put prestižni ClubSwan Racing klub, koji okuplja vlasnike ClubSwan plovila, uvrstio i Hrvatsku na popis domaćina svojih regata. Iza ovog projekta stoji ACI d.d., najveći lanac marina na Mediteranu koji je iskoristio svoje znanje i iskustvo te ih usmjerio u stvaranje nečeg zaista posebnog – neponovljivog doživljaja te jedrenja.
ACI Sail sezona počinje već u ožujku
Ono što ACI Sail čini uistinu jedinstvenim je ekskluzivno partnerstvo s finskom tvrtkom Nautor's Swan, proizvođačem najluksuznijih svjetskih jedrilica. Tako ACI Sail raspolaže najvećom svjetskom flotom od šest elitnih ClubSwan 36 jedrilica, smještenih u ACI marini Split – domu jedinog svjetskog ClubSwan 36 trening centra.
'Drago nam je što je Nautor's Swan prepoznao vrijednost Hrvatske kao sjajne jedriličarske destinacije. ClubSwan je ekskluzivni klub koji čine vlasnici najboljih jedrilica na svijetu, a svaka ClubSwanova regata, kombinirajući jedrenje i biznis, okuplja najbolje od najboljih u svijetu nautike i predstavlja vrhunac u našem sportu' komentirao je voditelj projekta ACI Sail Ivan Kljaković-Gašpić
Za ovu impresivnu flotu i ekskluzivni trening centar odgovorni su jedriličari na čijem je čelu trostruki olimpijac Ivan Kljaković-Gašpić, osvajač svjetskih medalja u olimpijskim klasama jedrenja, koji sva svoja znanja i iskustva s najvećih svjetskih regata rado prenosi svim nautičkim entuzijastima, ali i rekreativcima koji su željni sunca, vjetra u jedrima i vrhunskog provoda na moru. ACI Sail u 2022. u sklopu trening centra nudi individualne ili timske ClubSwan 36 trening kampove prilagođene znanju klijenta kao idealan početak sezone.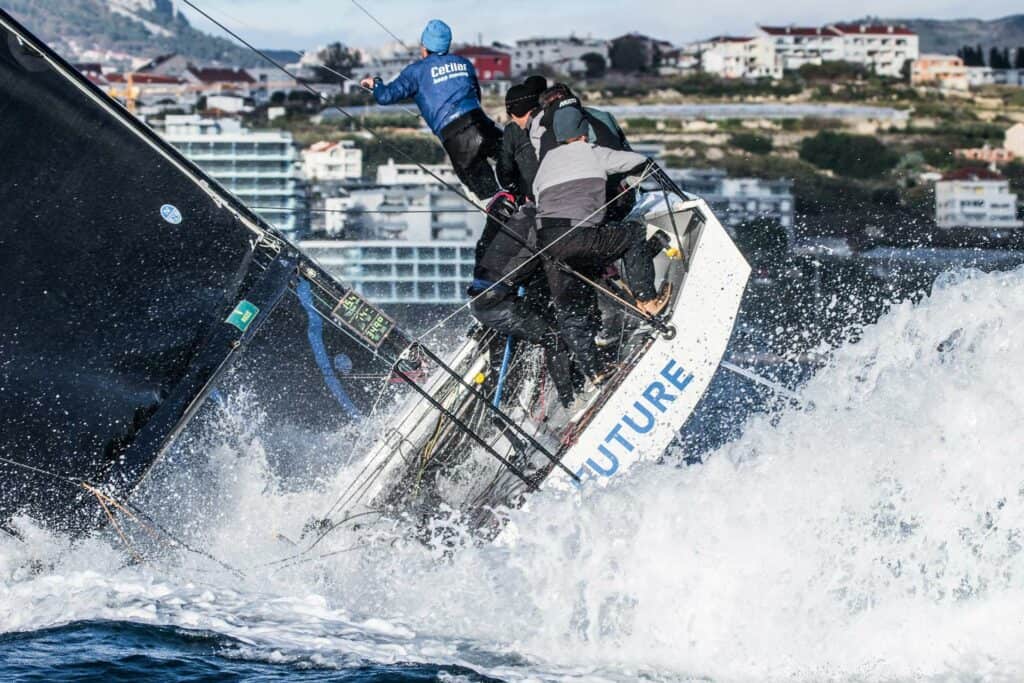 Klijenti ACI Saila imaju priliku okušati se u jedrenju na domaćim i ostalim europskim regatama te u džentlmenskom društvu svjetskih ClubSwan regata koje su, osim za klijente ACI Saila, rezervirane samo za vlasnike ClubSwan plovila – pasionirane nautičare i poslovne osobe iz visokog menadžmenta. Jedinstvenost ACI Sail usluge je u pristupu klijentima po principu 'ključ u ruke'.
Drugim riječima, klijentima ACI Saila je osigurano apsolutno sve, od transporta plovila, pripreme istoga za jedrenje, ustupanja i jedriličarskog tima ako je potrebno te off shore tima dostupnog cijelo vrijeme. Jedina obveza klijenta je pojaviti se i uživati u vrhunskom jedrenju. Jedrenje je idealan sport za poslovni networking, stoga ACI Sail nudi i mogućnost organizacije privatnih poslovnih regata i team-buildinga prilagođenih potrebama, lokaciji i znanju sudionika.
Vjetar u leđa domaćoj nautici i jedriličarskoj konkurentnosti
Prva pozivna ClubSwan regata u Hrvatskoj održana je u listopadu prošle godine, i to u prekrasnom Rovinju, domu jedne od najluksuznijih marina na Jadranu – ACI marini Rovinj. Pritom je postignut značajan iskorak u etabliranju Hrvatske kao prestižne jedriličarske destinacije te je započeta jedna posebna priča koja ove godine dobiva svoj nastavak.
Ove godine Hrvatska prvi put ugošćuje Europsko prvenstvo u One Design klasi – ClubSwan 36 European Championship, koje će se od 4. do 8. listopada održati u ACI marini Split, čiji je organizator ACI Sail. Ovo je prvenstvo sastavni dio ClubSwan Racing regatne lige koju organizira uz partnera Nautor's Swan.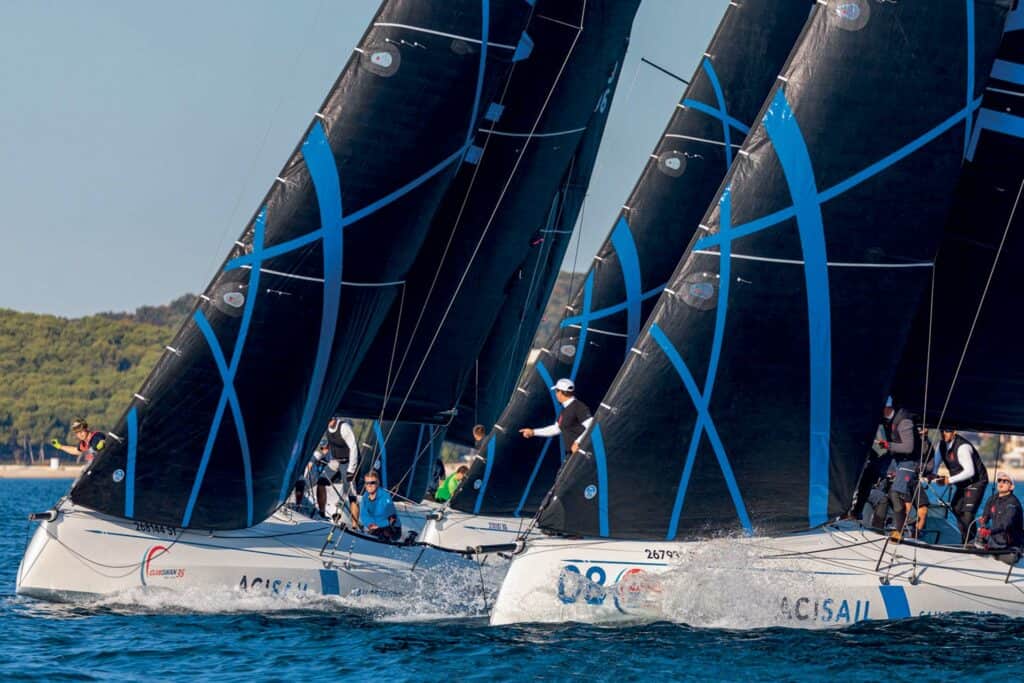 Kako bi cijela ova priča bila još posebnija, Hrvatska će ugostiti posljednju regatu natjecanja i time okruniti sezonu Swan One Design regata te se pridružiti prestižnim europskim lokacijama, kao što su Scarlino, Villasimius, Valencia, Palma de Mallorca i Porto Cervo. 'Nautički turizam se u protekle dvije godine etablirao kao jedan od glavnih generatora uspješne turističke sezone u Hrvatskoj.
Stoga na regatu treba gledati kao na savršen alat koji nam omogućuje da sezonu počnemo puno ranije, a završimo puno kasnije', kazao je Ivan Kljaković-Gašpić, voditelj projekta i proslavljeni hrvatski olimpijac. Nema sumnje kako će u nadolazećim sezonama ACI Sail Hrvatsku staviti uz sam bok najpoznatijim nautičarskim destinacijama zapadnog Mediterana te pružiti nezaboravno iskustvo jedrenja svim zaljubljenicima u jedrenje i onima koji će to tek postati.
Fotografije Studio Borlenghi