Dominique Chenot, suosnivačica Chenota, čiji je posljednji Espace otvoren u One&Only Portonovi resortu, govori o njihovu medicinsko-terapeutskom wellness programu za zdraviji, dulji i kvalitetniji život
Kada se iz luksuznog predvorja One&Only Portonovi resorta umirujućim hodnikom uputite prema Chenot Espace, osjećate se kao da ulazite u vrhunski medicinski spa. Premda su vam tamo na raspolaganju intravenozna ozonoterapija, laserska akupunktura, krioterapija, tretmani čašicama, ili pak aparat Tanita – svojevrsni skener za analizu tjelesnih masnoća, ugodno okruženje ne ostavlja dojam bolnice. U prostoru od 4000 četvornih metara ponudit će vam svoj čuveni Chenot postupak, koji je još prije pedeset godina osmislio Henri Chenot.
Cilj mu je prevencija starenja, a u tretmanima kombiniraju dijagnostiku zapadne medicine i tradicionalnu kinesku medicinu. Gospodin Chenot umro je krajem prošle godine i nije dočekao otvorenje svoga Chenot Espacea u bajkovitom okruženju s pogledom na Bokokotorski zaljev. No njegova supruga Dominique Chenot, markantna suosnivačica Chenota i autorica knjige recepata, kratko je boravila u Crnoj Gori i uvjerila se da njezin moto – fokusirajte se na sebe i vratite si izgubljenu ravnotežu – osvaja zahtjevne goste One&Only Portonovi.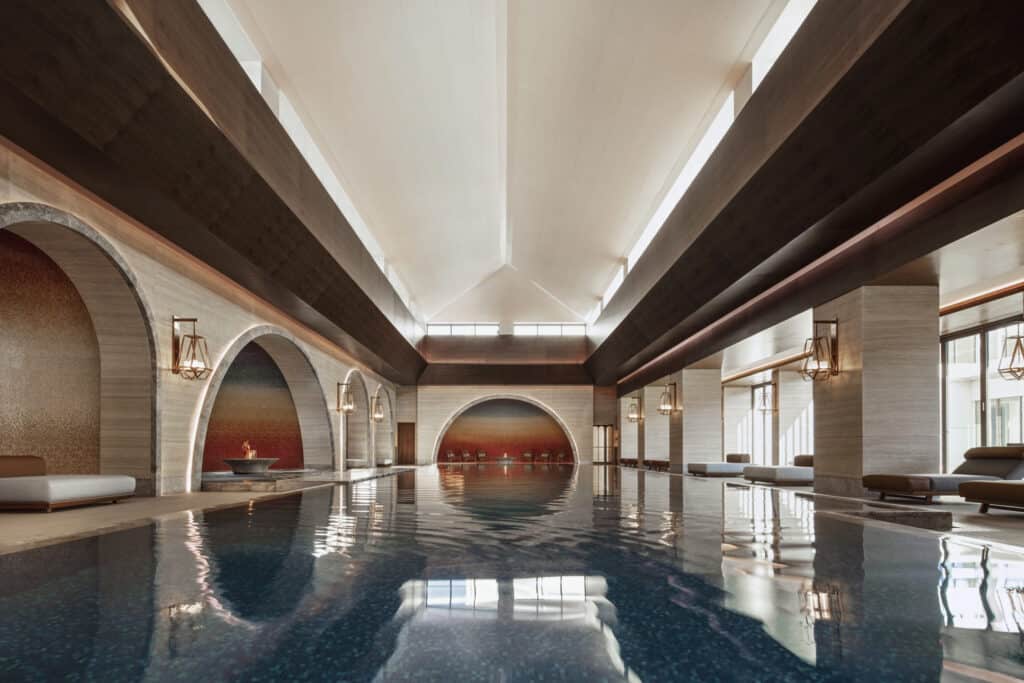 Kako ste svoju knjigu recepata povezali s Chenotovim konceptom dijetne prehrane?
Uistinu vjerujem da smo ono što jedemo i uvijek potičem naše goste da razmotre kako dijeta može izravno utjecati ne samo na njihov metabolizam i fizičko zdravlje, već i na mentalno zdravlje. To me i nadahnulo da pripremim knjigu recepata 'Buono bello e sano' ('Dobro, lijepo i zdravo'), jela jednostavnih za pripremu, laganih, zdravih i uravnoteženih. Knjiga se temelji na mojoj strasti za zdravom prehranom, ali nije direktno povezana s Chenotovim dijetnim programom, jer on je u ponudi naših spa centara i zahtijeva prethodne konzultacije s nutricionistima.
Kakav biste tretman i plan prehrane preporučili gostima koji u One&Only Portonovi Montenegro dolaze jahtama?
Chenot Espace nudi nekoliko izbora, u rasponu od cjelotjednog Advanced detox (naprednog) pa do Weekend spa delux programa. Jahtašima bih preporučila De-Stress i Re-Charge program (4 dana i 5 noći) jer mu je svrha stimulirati tijelo da se oporavi te obnovi svoju vitalnost i razinu energije. Neprestani izazovi našem tijelu nameću puno stresa, polako smanjujući njegovu otpornost. To dovodi do povećanja ranjivosti, umora, iscrpljenosti i konačno do sagorijevanja. Zato naši medicinski profesionalci, specijalizirani za procjenu individualnih potreba, kreiraju plan efikasnih tretmana za reduciranje stresa i podizanje energije. Takav je program koristan onima koji žele vratiti unutarnju ravnotežu i prirodni ritam tijela, a tek nakon konzultacija s nutricionistom u Chenot Espaceu, plan prehrane radi se po mjeri gosta.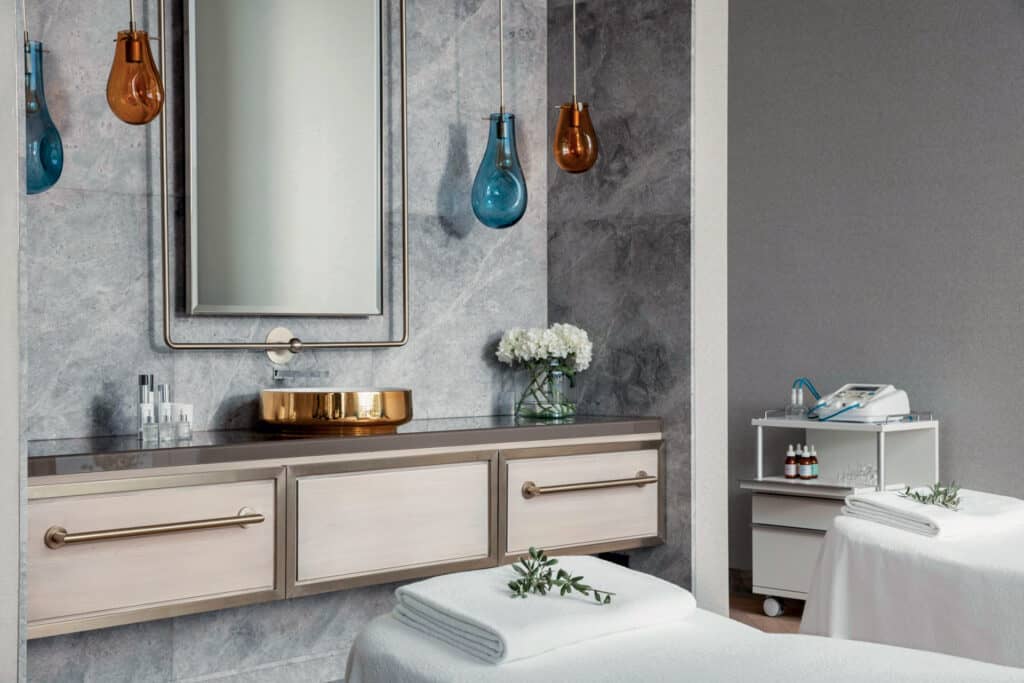 No kada gost napusti Chenot Espace i otplovi natrag u svoj stari stresni život, što bi, osim savjeta specijalista, mogao ponijeti iz vašeg butika da nastavi s dobrim navikama?
Chenot se neprestano razvija, uključujući i našu liniju kozmetike. Sretna sam što mogu najaviti Multi performance anti-ageing cream SPF 30, jedan od proizvoda neophodnih u resortu. Potrebna je ne samo ljeti, nego cijele godine štiti kožu od štetnih sunčevih zraka, neutralizira oksidativni stres plave svjetlosti koju emitiraju ekrani smartphonea, tableta i kompjutora. Ta krema obnavlja kožu, djeluje na znakove starenja i pojačava sintezu kolagena, spašava kožu od gubitka vlage, te poboljšava njezin izgled.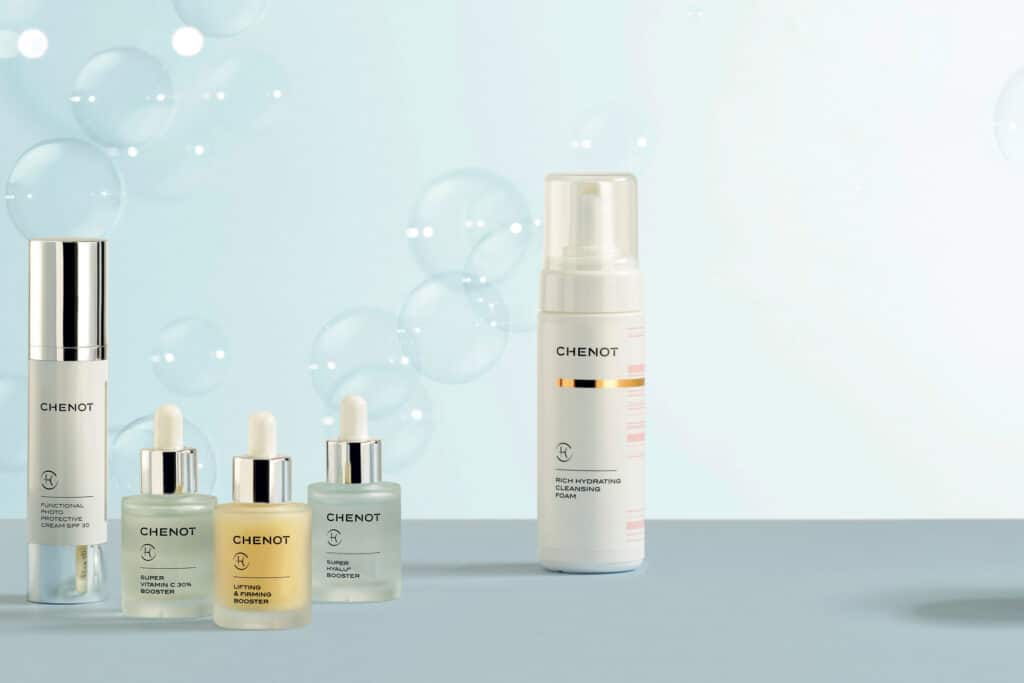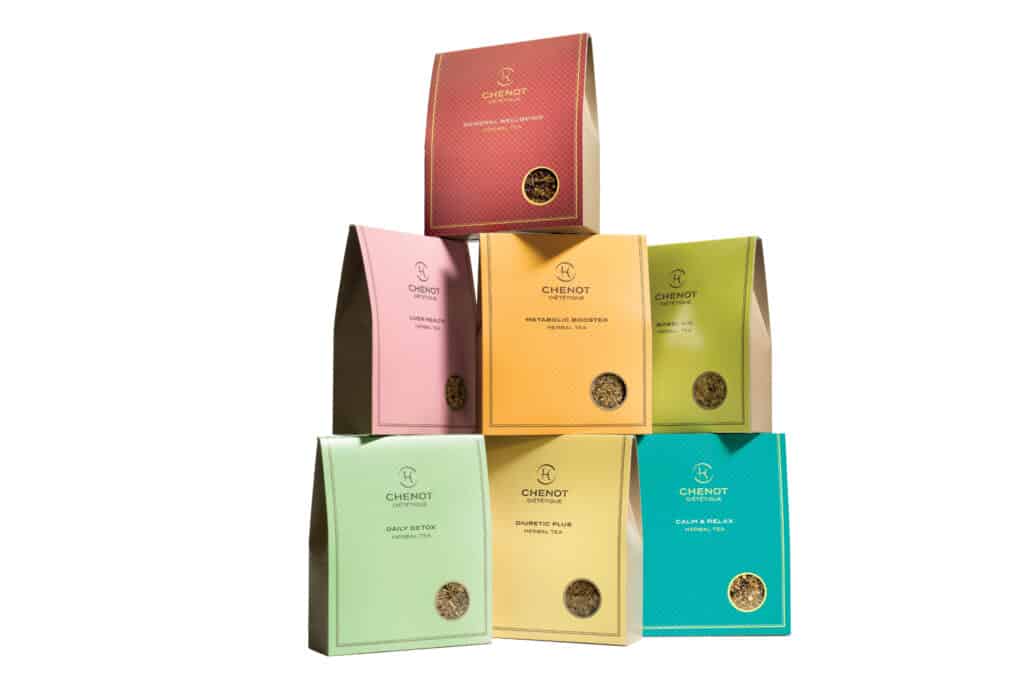 U čemu je tajna uspjeha Chenot funkcionalnih čajeva i koji je vaš omiljeni?
Svaki naš funkcionalni biljni čaj namijenjen je za specifični dio tijela ili organ, no ako moram odabrati jedan, onda je to Chenot Liver Health Tea. Ta mješavina sadržava neke od najefikasnijih prirodnih sastojaka za pročišćavanje jetre. Mlijeko čička i korijen maslačka jako su djelotvorni za reguliranje metabolizma, potiču djelovanje jetre i štite je. Osim toga korijen maslačka izuzetno je bogat vitaminima, mineralima i prebiotičkim svojstvima, a s malim dodatkom sladića stvara ugodan okus sličan cikoriji, što daje odličnu ravnotežu ovoj ukusnoj mješavini. Biljni čaj za jetru savršen mi je za ljeto, serviran s ledom.
Tekst Dubravka Tomeković Aralica
Fotografije One&Only Portonovi