BMW M automobili kombinacija su jedinstvene tehnologije, performansi koje oduzimaju dah, sportskog duha, udobnosti i elegancije
U svijetu automobilskih slova M zauzima posebno mjesto sa samo jednom misijom. Učiniti BMW-ove automobile još bržima, još poželjnijima, još uzbudljivijima. Osnovan 1972. BMW-ov poseban odjel ove godine slavi punih pedeset godina postojanja. Rođeni na trkaćoj stazi, spremni za svaku cestu: to je moto M automobila.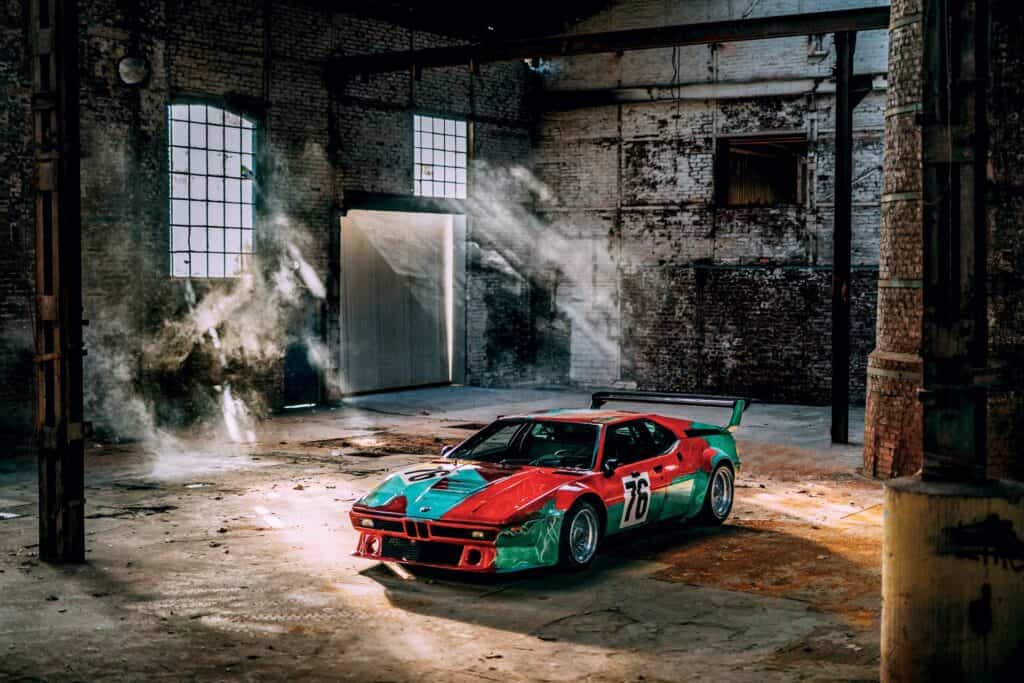 'Tvrtka je poput čovjeka. U formi je sve dok se bavi sportom, puna entuzijazma i performansi.' To su bile riječi Roberta A. Lutza, člana Uprave BMW AG-a za prodaju, kojima je prije pet desetljeća krštena najmlađa podružnica BMW-a AG u to vrijeme, BMW Motorsport GmbH.
Na početku je zadatak M odjela bio priprema BMW-ovih automobila za trkaće staze, a tek potom su na red došle posebne edicije automobila koji su s prepoznatljivim M slovom i tri linije u plavoj, ljubičastoj i crvenoj boji ušli u povijest. BMW M modeli rađaju se na najzahtjevnijoj stazi na svijetu. Sjeverna petlja staze Nürburgring, legendarni Nordschleife, mjesto je gdje se stvara i razvija duša svakog M automobila. Duša koja živi za automobilistički sport. Duša koja je spremna za svaku cestu.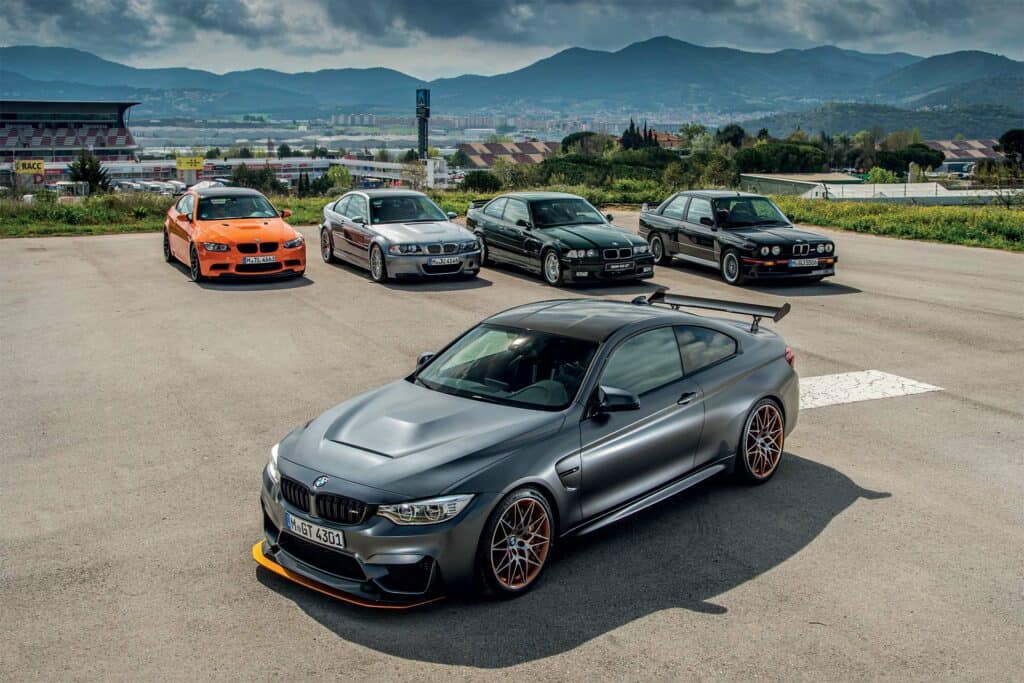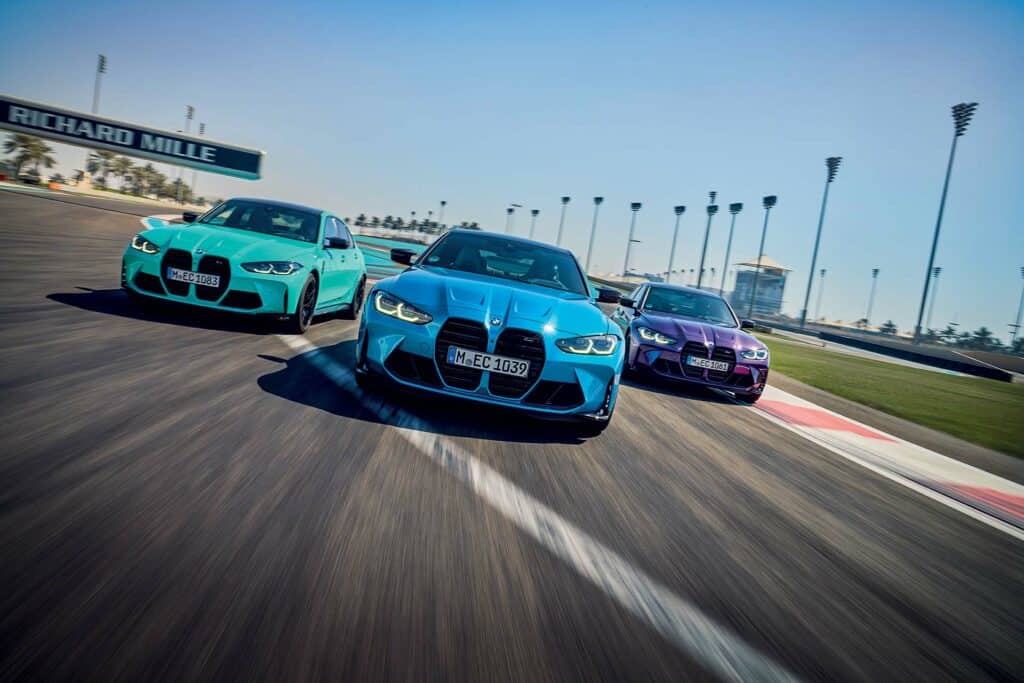 Ono što M motore čini jedinstvenima je činjenica da nisu samo dorađene inačice serijskih motora, nego plod prilagođavanja tehnologije iz automobilističkih utrka. Njihove inovacije temelj su razvoja drugih BMW-ovih motora. Natpis 'M Power' ekskluzivna je oznaka kvalitete te obećanje jedinstvene tehnologije i performansi koje oduzimaju dah. Savršenstvo i ljepota odlično se nadopunjuju. Privlačan izgled ne ovisi samo o površinama, bojama ili materijalima, nego se krije i u aerodinamičnom dizajnu te u drugim tehničkim odlikama.
Dizajneri i inženjeri odjela BMW M znaju da su oblik i funkcija međusobno povezani, stoga zajedno stvaraju rješenja koja ta dva aspekta spajaju u jedinstveno, spektakularno umjetničko djelo. Na sportskom automobilu nema mjesta nepotrebnim detaljima. Upravo to je i pokazao prvi model ovog odjela predstavljen 1978. godine, jednostavno nazvan BMW M1 koji je pop-ikona Andy Warhol slikovito opisao: 'Volim ovaj automobil. Uspješniji je od umjetničkog djela.'
Nakon legendarnog M1 stigla je još jedna ikona BMW M5, automobil koji od 1984. godine na izvanredan način kombinira tipični M sportski duh s udobnošću i elegancijom poslovne limuzine. Šef dizajna BMW-a Domagoj Đukec opisuje ga kao 'najbrže krojeno odijelo na svijetu'.
BMW M svojim inženjerima daje odriješene ruke kako bi došli do novih ideja. Takav je pristup rezultirao revolucionarnim tehnološkim rješenjima s trkaćih staza koja su primijenjena 1986. na još jednom minhenskom 'evergreenu'. Kompaktna sportska limuzina BMW M3 postala je jedan od najuspješnijih trkaćih automobila u povijesti čija je cestovna verzija postala prodajni hit.
Ovu jubilarnu godinu BMW će obilježiti posebnim oznakama na klasičnim M modelima, kao i na modelima s M Sport paketom te potpuno novim BMW-om XM. BMW M odjel nije usredotočen samo na brzinu, nego predstavlja težnju BMW Grupe za inovacijama.
Fotografije & video BMW