Visoko urarstvo kroz rendgenske zrake
Satovi koje predstavljamo u potpunosti otkrivaju svoju unutarnju ljepotu, strukturu i način na koji funkcioniraju. Ovo su najnoviji 'ogoljeni' satovi po našem izboru
Skeleton X donosi potpuno novi – rendgenski – pogled na urarstvo u kojem se jasno vidi njegov snažan mehanizam nastao 'rezanjem' viška materijala, ali bez ugrožavanja otpornosti na udarce. Kućište je preoblikovano i prilično je malo – 42 mm, pa ovaj sat savršeno prati trendove. Uz to je i višekutno, muževno i manje zaobljeno. Geometrija oblika unutar oblika se ponavlja, dok se u krugu formirao pravokutnik iz kojeg izlazi X.
Novi Cartierov sat Santos ostao je vjeran eleganciji originalnog modela iz 1904. godine. Obložen zlatom, zlatom i čelikom ili sav u čeliku ima rimske brojeve, vidljive vijke, a krasi ga i kruna za navijanje s plavim poliranim kabašonom – elementi su to koji su ovjekovječili klasično urarstvo. Oblik ovog sata ostao je nepromijenjen i podsjeća na geometrijske oblike popularne u Parizu početkom prošlog stoljeća. Ističe se čist i simetričan dizajn, poput četiri ugla Eiffelovog tornja. Mostići su obloženi Super-LumiNova bojom koja nije vidljiva tijekom dana, nego se prikazuje i isijava tek kad padne noć.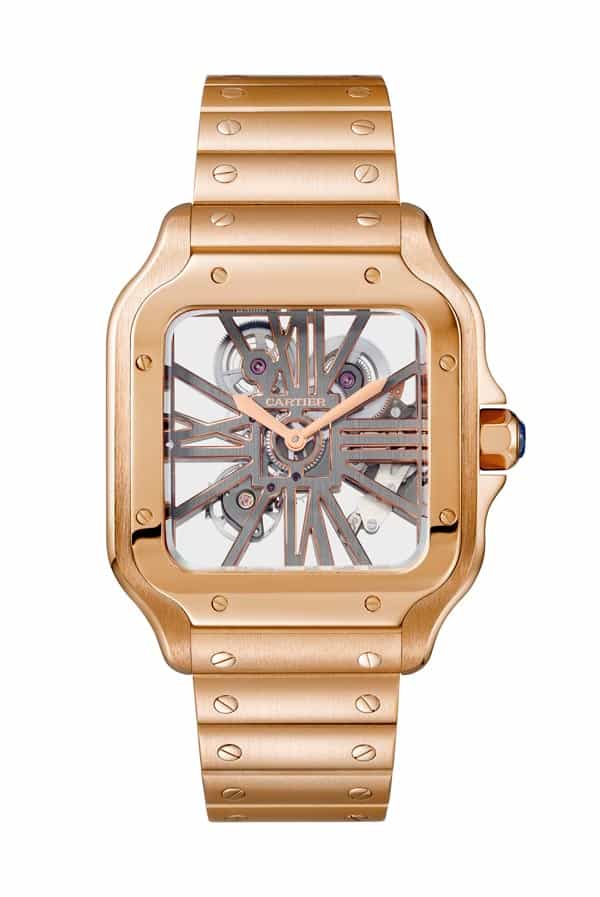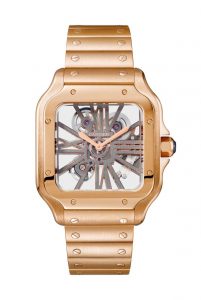 Jérôme de Witt svoju je strast prema mehanici uspješno spojio s nadahnućima koje je dobio na svojim putovanjima – i odlučio je u sat ugraditi teksturirani globus. Kultni DeWittov mehanizam izrađen je u potpunosti ručno i sastoji se od 192 komponente. Mehanizam pokreće rotaciju kugle prema vremenskoj zoni u kojoj se nalazi, s indikatorom za dan i noć i rezervom rada od 55 sati.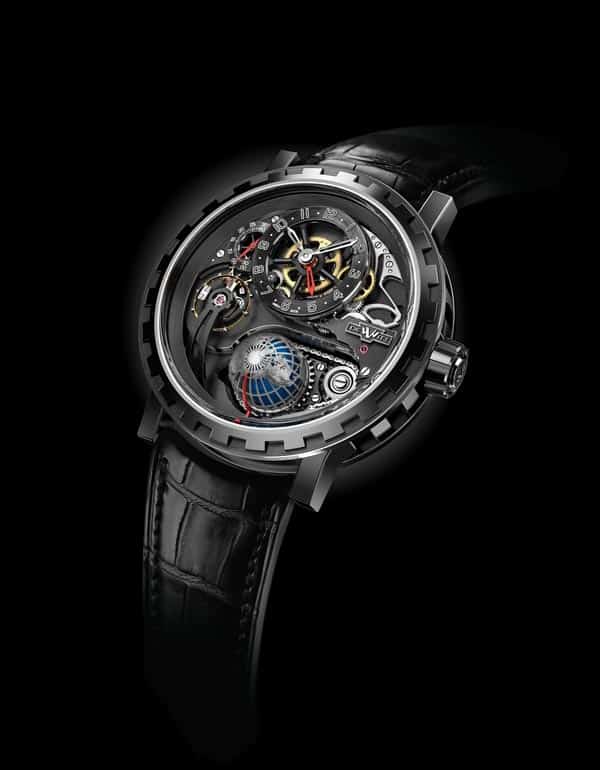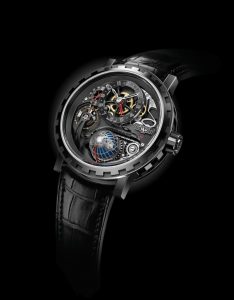 One & Two Openworked Dual Time ima novi mehanizam SMA02 Calibre koji prikazuje vrijeme u dvije vremenske zone s retrogradnim datumom. Zlatne središnje kazaljke označavaju sate i minute dok se podbrojčanik, zadužen za prikaz druge vremenske zone, smjestio na 9 sati. Drugi manji podbrojčanik na 1:30 prikazuje sekunde čime je ostvarena vizualna ravnoteža. Novi Speake-Marin vrlo je moderan i muževan upravo zahvaljujući svojoj boji – smeđoj, srebrnoj i crnoj, te oštrim kutovima mostića.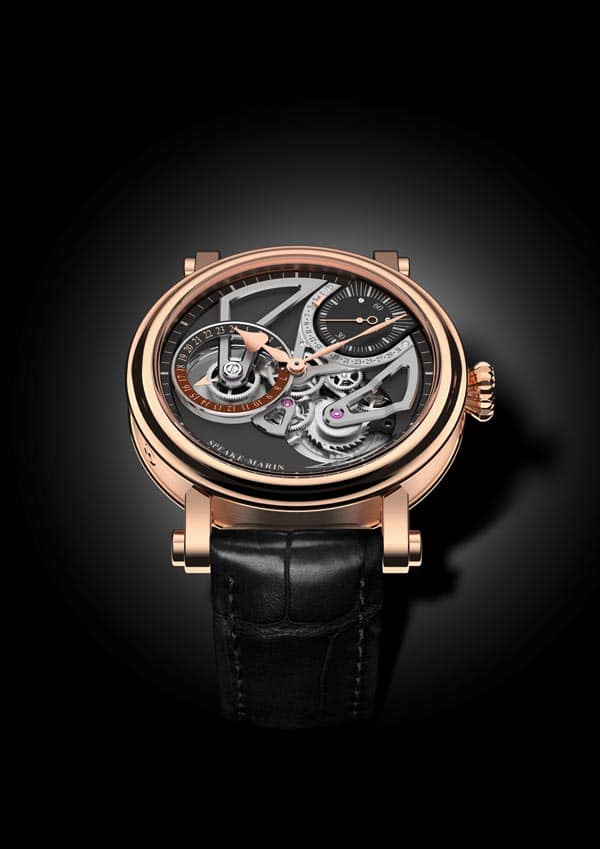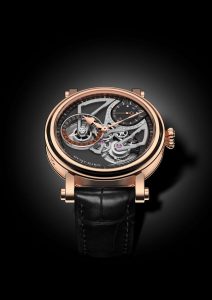 Fotografije Cartier, DeWitt, Speake-Marin i Ulysse Jardin (video)