Samsung televizori: Manje je više
Samsung televizori donose novu perspektivu udobnosti i funkcionalnosti, a prilagodljivi su svakom ukusu
Dom je oduvijek mnogima pojam za utočište u kojem pronalaze odmor i mir nakon napornog radnog dana, a potom i snagu te inspiraciju za nove izazove. Međutim, suvremene prilike dovele su do toga da mnogi od doma i rade. Upravo zbog toga težimo učiniti svoj dom udobnijim nego ikad, pri čemu želimo zadržati eleganciju i sofisticiranost.
Samsung The Serif: Funkcionalna organizacija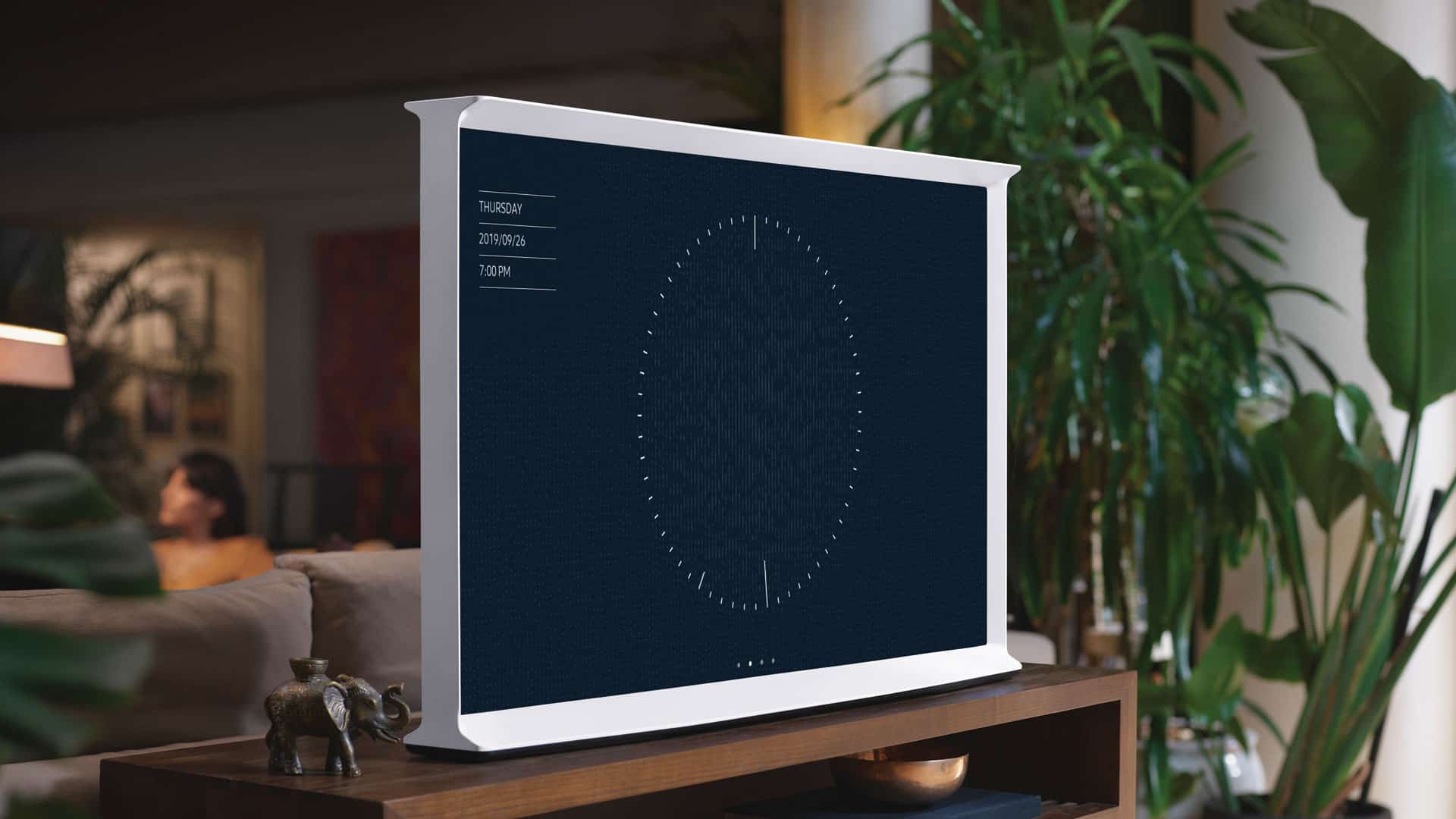 Popularna izreka 'less is more' nikako ne podrazumijeva minimalizam koji isključuje bogatstvo sadržaja, već predlaže funkcionalnu organizaciju prostora. Možda je to zbog navike koja je specifična baš za naše prostore, ali gotovo svi dnevnu sobu orijentiramo prema mjestu za TV i komadu namještaja na kojem ga držimo, što često zauzima nepotrebno puno prostora. Postoji li rješenje za to? Odgovor je Samsung The Serif, koji svojim progresivnim dizajnom u vaš interijer unosi dašak umjetnosti i moderne tehnologije koji se uklapa u svaki tip dizajna. Odvojivo postolje ovom televizoru omogućuje potpunu mobilnost i prilagodbu svakom prostoru, a osim što oslobađa prostor, istodobno ga i obogaćuje svojom elegancijom i profinjenošću.
Samsung The Frame: A što s umjetnošću?
U naš dom uvijek možemo udahnuti novu energiju kroz umjetnost. Vaši zidovi su vaša umjetnička paleta, a danas glavni motiv besprijekorno dekoriranog zida koji ostavlja bez daha može biti i televizor. Samsung The Frame je izvrstan primjer spoja visoke i najinovativnije tehnologije u jednom uređaju koji prateći modernu estetiku savršeno nadopunjuje svaki interijer. Ispunite svoj ambijent toplim cvjetnim motivima ili osvježavajućim plavetnilom neba i mora iz jedinstvene Art trgovine koja vaš dom pretvara u umjetnički atelje.
Samsung The Sero: Zadivite ih stilom i estetikom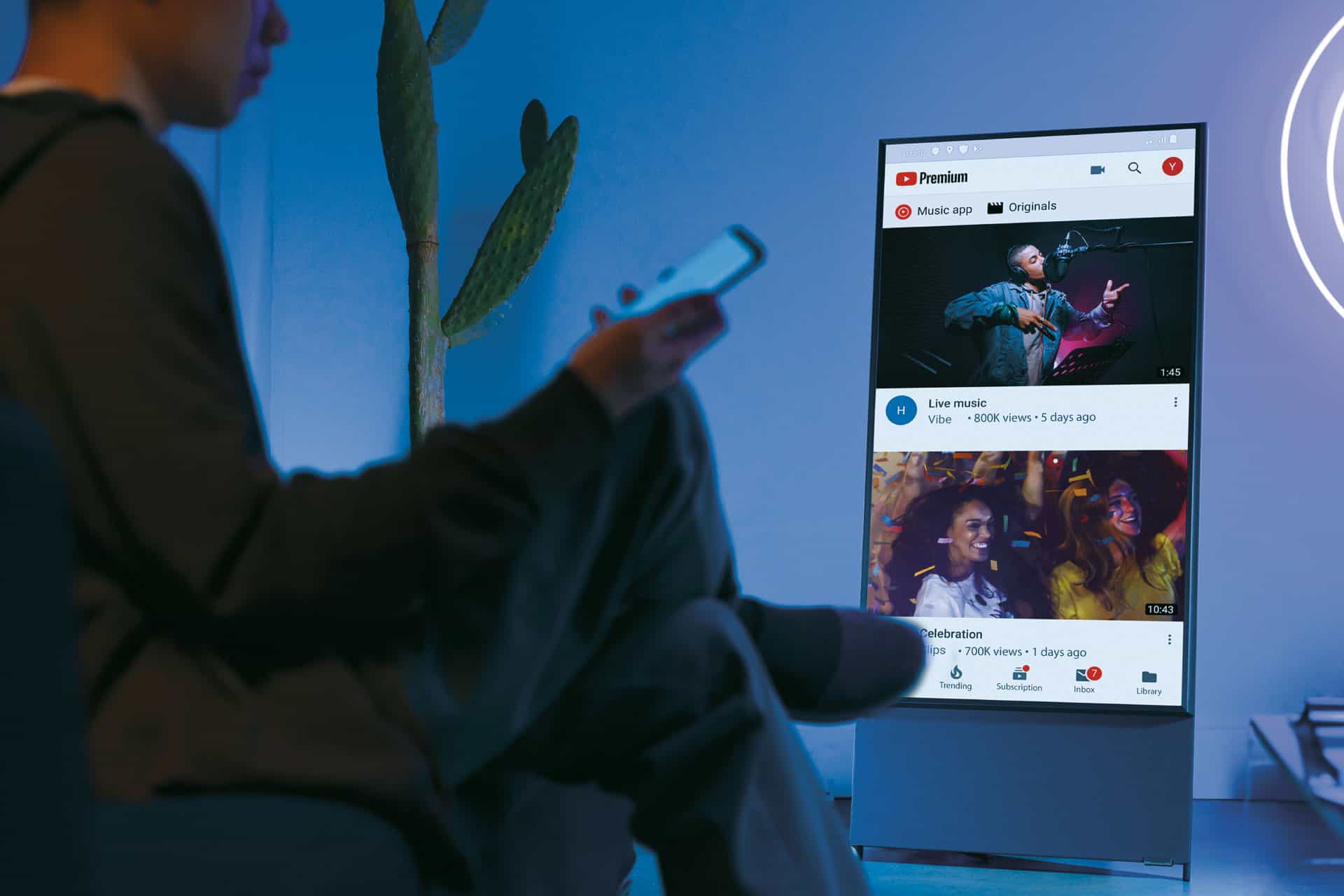 Ako često radite od kuće, imate potpunu slobodu i komfor koji nema potrebu za konvencionalnošću. Međutim, ako vaši partneri ili klijenti dolaze u vaš kućni ured, a želite ostaviti profesionalan dojam, zadivite ih sofisticiranim spojem dizajna i tehnologije – novim Samsung The Sero televizorom. Ovaj uređaj vam omogućuje da svaki sadržaj vidite iz najboljeg kuta svojom opcijom okretanja u okomiti položaj. Osim što pruža savršeno zrcaljenje svih digitalnih sadržaja poput raznih prezentacija, dokumenata ili aplikacija, također predstavlja izvrsno vizualno rješenje za moderan poslovni prostor.
Fotografije Samsung