Najljepša lošinjska uvala
Za jedinstveni odmor!
Otok Lošinj, koji je zbog svoje blagotvorne mediteranske klime još 1892. proglašen posebnim klimatskim lječilištem, krije uvalu Čikat, jednu od najljepših uvala na otoku. Kristalno čisto more s čak 2.600 sunčanih sati godišnje, u kombinaciji s esencijom više od tisuću različitih vrsta aromatičnog i ljekovitog bilja, čine Lošinj jednim od najprivlačnijih otoka na Jadranu. U najintimnijoj uvali otoka, u stoljetnoj borovoj šumi, svega nekoliko koraka od mora, smjestio se hotel Bellevue dizajniran da svakim svojim kutkom ugodi i najzahtjevnijem gostu. Sobe i apartmani odišu prozračnom elegancijom i sofisticiranim luksuzom, a osvijetljeni su posebno uređenom dizajnerskom rasvjetom – Architectural lighting design by Dean Skira. Za posebno gourmet iskustvo pobrinut će se chefovi koji biraju isključivo vrhunske delicije i tradicionalne namirnice poput maslinova ulja, ovčjeg sira, janjetine, mesa boškarina, te raznih vrsta svježih riba, školjki i drugih delicija iz Jadranskog mora. Za kraj slastičari smišljaju paletu okusa u kojima sljubljuju lokalne sastojke, poput aromatičnog bilja, citrusa, maslinova ulja, meda ili iznimno cijenjenih tartufa, a raznovrsna vinska karta usklađeno prati svaki odabir.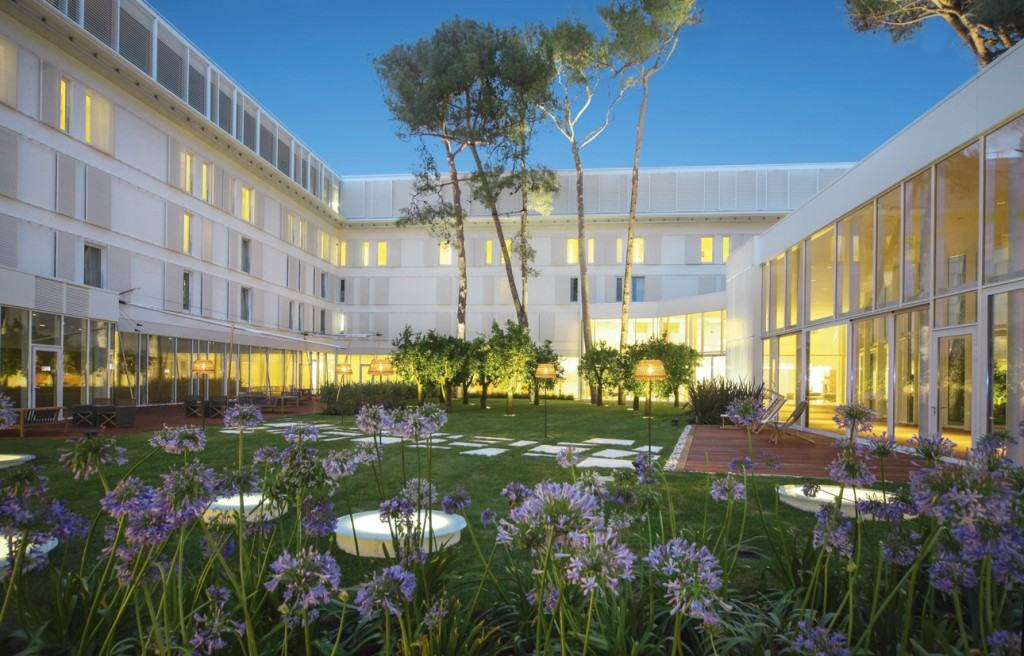 Uz hotel Bellevue, nalazi se stara austrougarska vila Hortensia s pet zvjezdica koja prvi put svoja vrata otvara gostima u lipnju. Vila Hortensia je mjesto gdje se susreću tradicionalna arhitektura i osvježeni moderni stil, čineći najbolji izbor za goste koji traže idiličnu atmosferu za opuštanje i besprijekornu uslugu poput privatnog conciergea, kuhara i batlera te privatne plaže. Ovdje je i luksuzna Alhambra, sofisticirani boutique hotel s pet zvjezdica i član prestižne grupacije Small Luxury Hotels of The World, koja će svoja vrata otvoriti u srpnju. Alhambra s vilom Augusta čini jedinstveno mjesto na kojem se duh aristokratskog vremena savršeno sjedinjuje s modernom udobnošću i vrhunskom uslugom. Gourmet ponuda sadrži birane delicije i listu najboljih pića, kao i dodatne usluge, poput wellnessa u sobi, a tu je i posebno uređena plaža. Nedaleko od hotela Bellevue, u prirodno zaštićenoj uvali smještena je Marina Mali Lošinj koja zaljubljenicima plovidbe pruža siguran vez, kao i sidrište za sve vrste plovila. Bogati lošinjski arhipelag ljubiteljima nautičkog turizma nudi niz atraktivnih odredišta poput plodnih Unija, cvjetnog Ilovika i pješčanog Suska, kao i mnoštvo otočića, hridi i grebena koji će ih očarati prirodnim ljepotama, opojnim mirisima i zamamnim okusima autohtone mediteranske kuhinje.