Na vrijeme zaštitite svoje oči
Jeste li znali da u prosječnoj populaciji postoji oko 60 posto ljudi koji trebaju korekciju vida naočalama ili lećama? Ako i jeste među njima, dobra je vijest da se 80 posto poteškoća s vidom može korigirati ili ispraviti. Upravo zato je redoviti pregled vida ključan za rano dijagnosticiranje bolesti oka i korekcije vida
Kako bismo vam pokazali da dioptrijske naočale mogu izgledati odlično i da je briga o zdravlju očiju važna, ambasadorica Optike Anda – Severina – odlučila je i sama otići na pregled vida. Pjevačka zvijezda koja je uvijek u odličnoj i zavidnoj fizičkoj formi otkrila je kako zbog zahtjevnih nastupa i dinamičnog tempa ozbiljno vodi brigu o svom zdravlju. Osim umora u mišićima, Severina primjećuje da se i njezine oči također umaraju zbog stalnih svjetlosnih efekata kojima je izložena na pozornici, tijekom vožnje i prilikom gledanja u ekrane.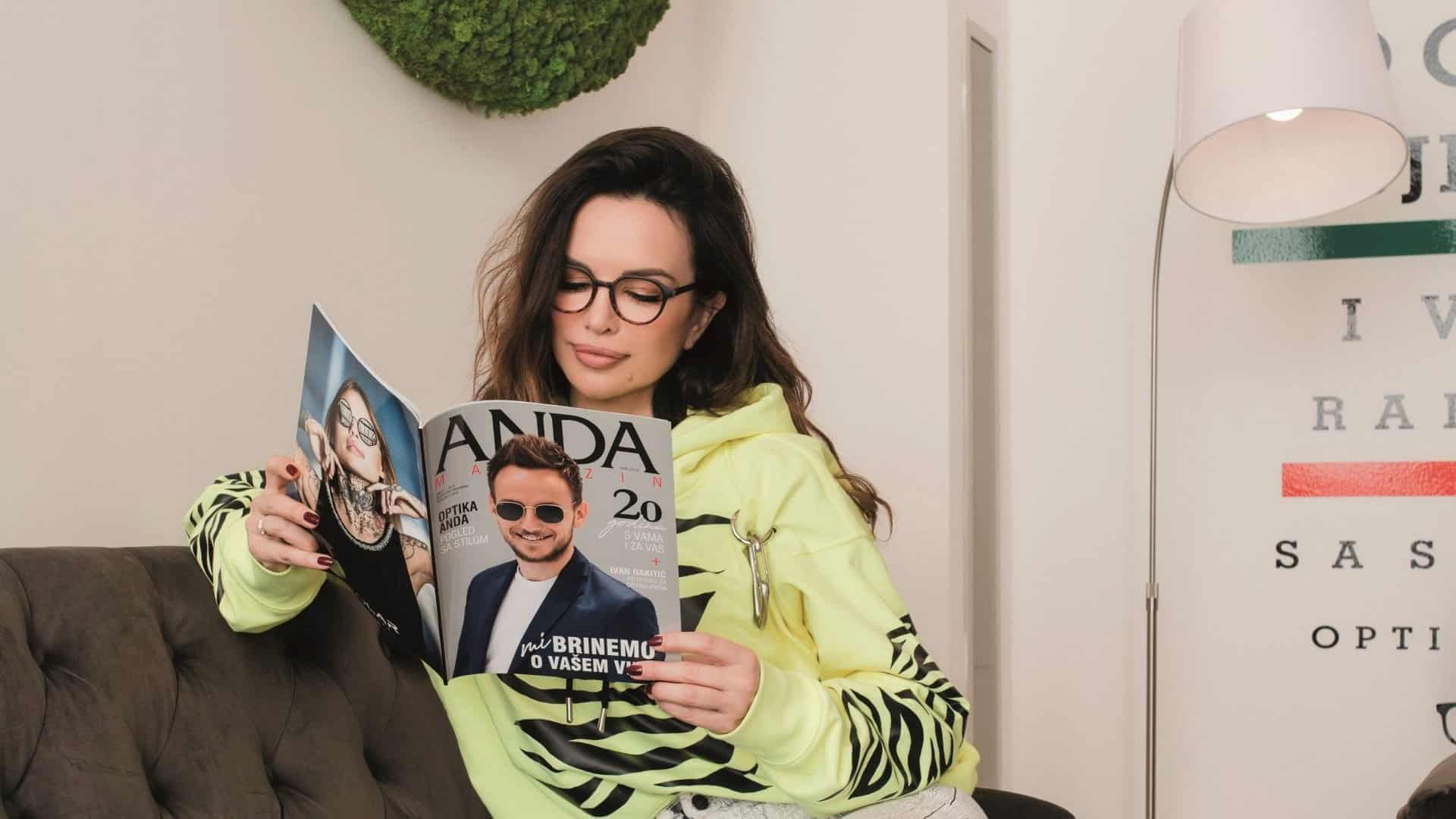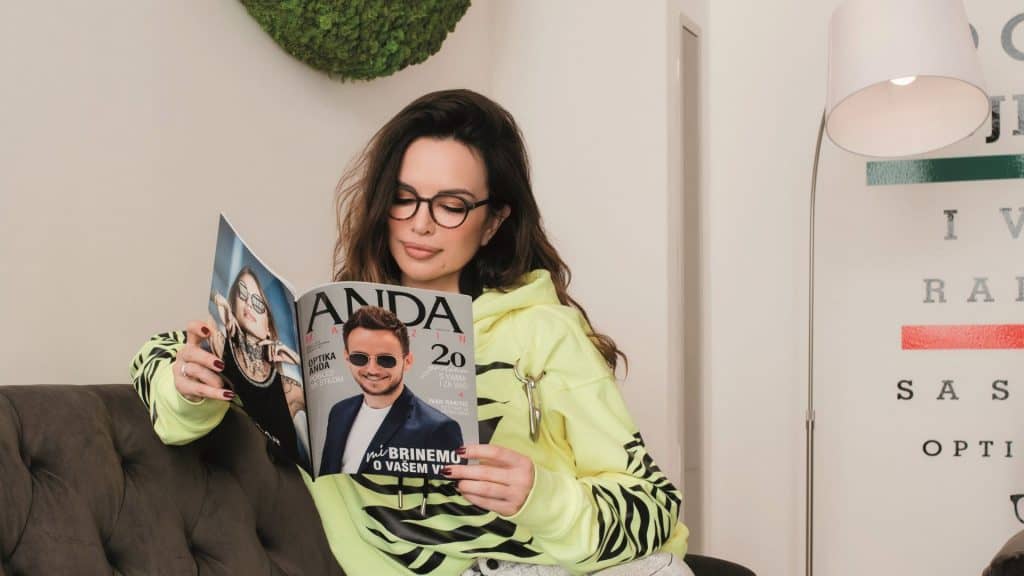 Umor očiju, zamagljeni vid, osjetljivost na svjetlo – sve su to simptomi s kojima se veliki dio populacije susreće i važno je djelovati odmah, kako biste na vrijeme zaštitili svoje oči. Upravo zato je redoviti pregled vida ključan za rano dijagnosticiranje bolesti oka i korekcije vida. Da brzina može biti vrlina i u optičkoj industriji, uvjerila se Severina na pregledu vida u poliklinici Anda. Od ulaska u ordinaciju do izrade novih dioptrijskih naočala prošlo je manje od sat vremena.
S obzirom na to da modno osviještena pjevačica uvijek izgleda besprijekorno, zanimalo nas je kako joj se sviđa nositi dioptrijske naočale: 'Obožavam svoje naočale, to mogu potvrditi i moji najbliži koji me zezaju da sam ih trebala početi nositi puno ranije! Sve dioptrijske naočale imaju moć transformacije te osjećam da sa svakim okvirom poprimam neku drugu dimenziju ženstvenosti.
Hvala stručnom timu iz Optike Anda koji uvijek zna prepoznati što je najbolje za moje oči', kazala je Severina i time potvrdila da su dioptrijske naočale 'must have' modni dodatak. Kada je riječ o vašem vidu, nemojte čekati – rezervirajte pregled vida u poliklinikama Anda ili online putem već danas.
 Fotografije Optika Anda