Mercedes EQB: Električna mobilnost u obiteljskom paketu
Električna ofenziva Mercedes-Benz automobila ne samo da ubrzava, nego ubrzava kao i sama Mercedes-EQ vozila: dok se prvi EQA modeli pojavljuju u europskim salonima, uz istovremeno predstavljanje modela EQS, smjerno dizajniranog potpuno električnog člana nove obitelji S-klase, na Šangajskom salonu automobila 2021. premijeru je imao novi električni model EQB.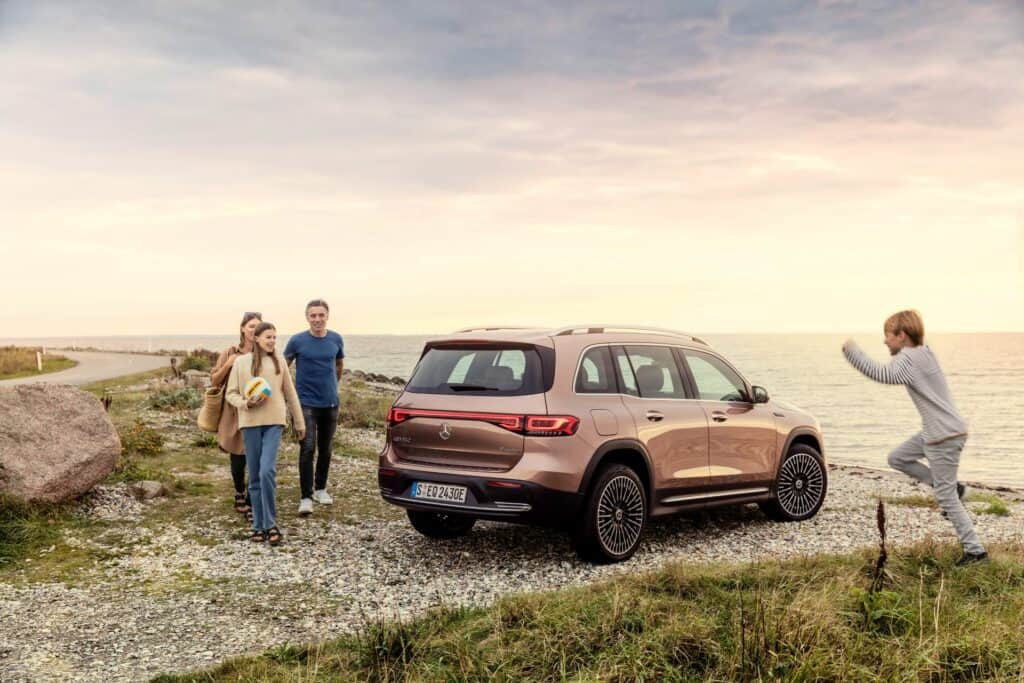 Bilo da se radi o velikoj maloj ili maloj velikoj obitelji, kao sedmerosjed novi EQB nudi prostor za razne obitelji i raznolike transportne potrebe. To mu daje izuzetnu poziciju ne samo u kompaktnom segmentu, nego i među električnim automobilima. Dva sjedala u trećem redu mogu koristiti osobe visoke do 1,65 metara, a u njih se može ugraditi i dječja sjedalica. Novi EQB je nakon EQA 250 drugi potpuno električni kompaktni automobil iz serije Mercedes-EQ modela.
Novi model interpretira Mercedes-EQ progresivni luksuz na prepoznatljiv i karakterističan način. To uključuje tipičnu Mercedes-EQ 'black panel' prednju masku sa središnjom zvijezdom. Dodatna prepoznatljiva dizajnerska značajka potpuno električnih Mercedes-EQ vozila je kontinuirana svjetlosna traka sprijeda i straga.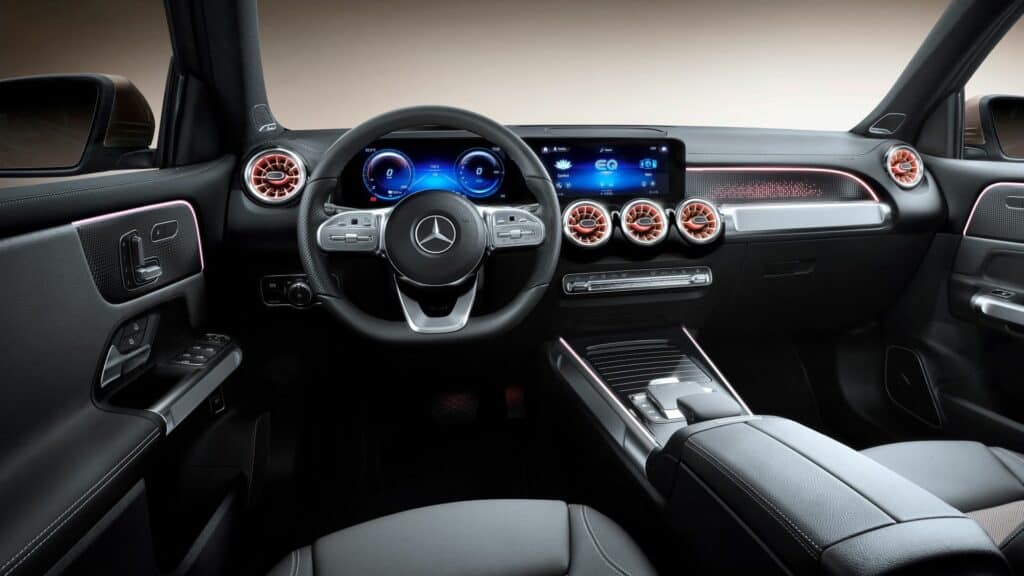 U ovoj godini, odjel Mercedes-Benz Cars snažno kreće naprijed s elektrifikacijom. Zajedno s modelima EQA, EQB, električnim poslovnim limuzinama EQE i EQS, bit će predstavljena ukupno četiri nova modela Mercedes-EQ serije. Obitelj Mercedes-Benz plug-in hibrida, koja se trenutno sastoji od preko 20 varijanti modela, obnavlja se s elektrificiranim izvedenicama modela C-klase i S-klase. Za 2021. godinu, odjel Mercedes-Benz Cars očekuje povećanje udjela xEV izvedbi, odnosno plug-in hibrida i potpuno električnih vozila, na oko 13 posto. Uz to, ponudu proizvoda osvajaju blagi hibridi sa starterom-generatorom i 48-voltnim sustavom, pogotovo u grupi luksuznih vozila.
EQB serija će uključivati nekoliko modela s prednjim pogonom i pogonom na sve kotače, raznih snaga pogona – gdje će neke prelaziti 200 kW – plus baterije s iskoristivim kapacitetom počevši od 66,5 kWh. Također je u planu izvedba s posebno visokim dosegom. Uz pomoć visokokvalitetnih certifikata porijekla, Mercedes-Benz jamči da se energija iz obnovljivih izvora ubacuje u javnu mrežu za punjenje vozila preko Mercedes me Charge usluge. Uz Mercedes me Charge, klijenti mogu puniti svoja vozila na preko 200.000 javnih punionica u cijeloj Europi.
Fotografije & video Mercedes