Mastercard i Gault&Millau Croatia 2018
Prvo izdanje svjetskog gastronomskog vodiča za Hrvatsku
Na preko 300 stranica, na hrvatskom i engleskom jeziku, vodič će predstaviti 100 najboljih restorana i 100 najboljih vina iz cijele Hrvatske te 50 POP mjesta, popularnih neformalnih lokala za ugodne izlaske. Dolaskom vodiča Gault&Millau i Hrvatska je tako ušla u krug zemalja koje svake godine s velikim uzbuđenjem čekaju nagrade za najbolja ostvarenja u svijetu kulinarstva. Uz chefa godine, tu su još i nagrade za chefa tradicijske kuhinje, za chefa sutrašnjice, za mlade talente te za najbolje POP mjesto.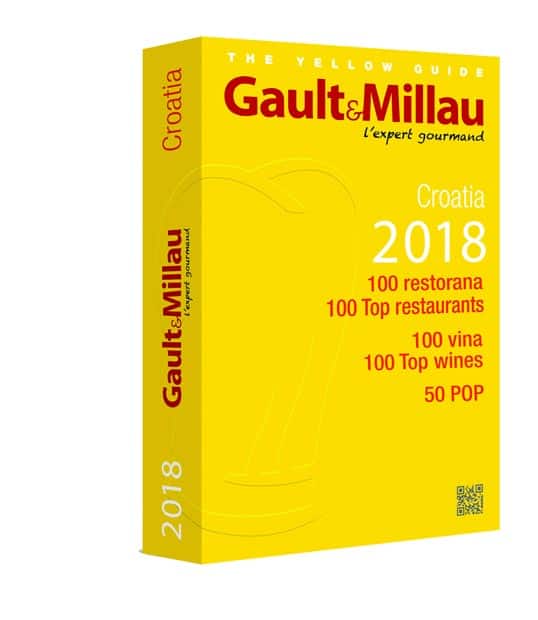 'Izlazak vodiča Gault&Millau za Hrvatsku prekretnica je na domaćoj gastronomskoj sceni. To je prvi put da se jedan od najprestižnijih svjetskih vodiča posvetio restoranima, bistroima, konobama i ostalim ugostiteljskim objektima na području cijele Hrvatske. To je prvi put da je selekcija bila posve anonimna i da su ocjene kvalitete donesene na temelju metodologije ocjenjivanja koju Gault&Millau razvija gotovo 60 godina i koja je jednaka u svim zemljama gdje postoji vodič', istaknula je Ingrid Badurina Danielsson, direktorica Gault&Millau Croatia.
Partner prvog hrvatskog izdanja vodiča je Mastercard koji je inicirao nagrađivanje u dodatnoj kategoriji – s obzirom na mogućnosti plaćanja koje restorani nude te komunikaciju tih mogućnosti prema posjetiteljima. Restoranu i POP lokaciji s najviše bodova u ovoj kategoriji bit će dodijeljena nagrada Payment Excellence Award, s ciljem poticanja uvođenja elektronskih plaćanja u ugostiteljske objekte u Hrvatskoj. Mastercard će restoran i POP mjesto koji pokažu najveću izvrsnost u nuđenju mogućnosti plaćanja nagraditi i novčanim iznosom. Kako bi bio dostupan putnicima i turistima, Gault&Millau Croatia 2018 bit će u prodaji na najfrekventnijim mjestima, a korisnicima mobilnih telefona već je dostupna i mobilna aplikacija koja prikazuje ocjene i detaljne opise restorana u zemljama koje su dio obitelji Gault&Millau. Aplikacija pronalazi restorane, bistroe, slastičarnice, wine barove koji su u blizini.