Uspješno je završena 26. ekološka akcija Think Green na otoku Visu tijekom koje je iz podmorja izvađeno više od 12 tona (12.150 kg), odnosno 27 kubičnih metara otpada
Ronilački klub Roniti se mora, uz podršku C.I.O.S. grupe, Fonda za zaštitu okoliša i energetsku učinkovitost te National Geographic Hrvatske, kao partnera na projektu, uspješno su završili 26. ekološku akciju Think Green na otoku Visu. Akcija je trajala tri dana, a čistile su se lokacije uvala Stonca, uvala ispred Češke vile te uvala Oključna. Iz podmorja je izvađeno više od 12 tona (12.150 kg), odnosno 27 kubičnih metara otpada.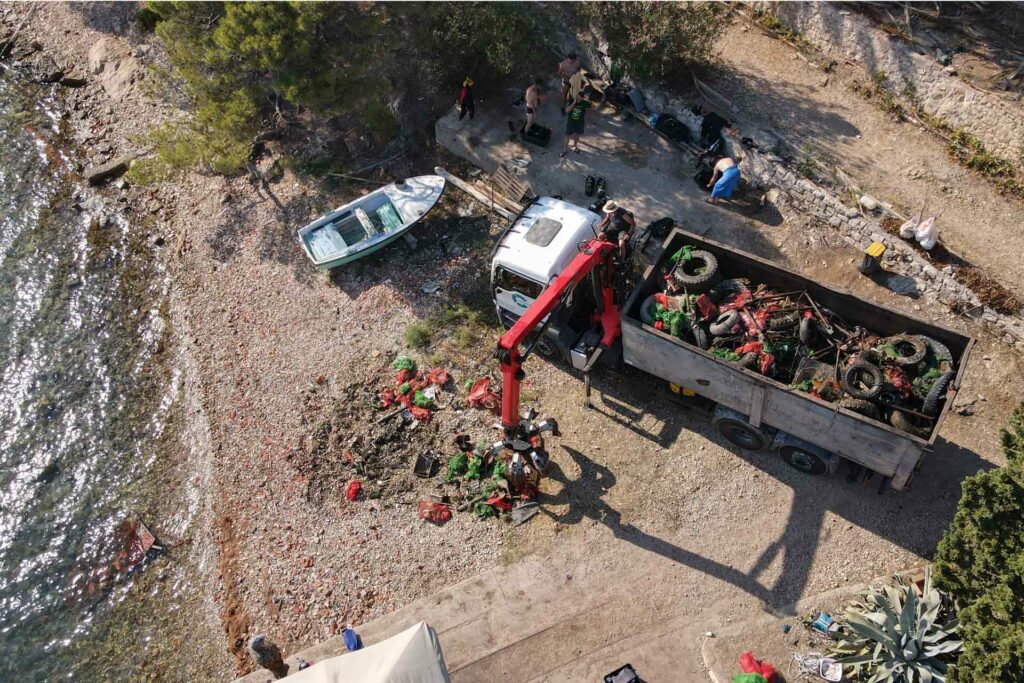 Najveći komadi bili su razne metalne konstrukcije, akumulatori, građevinski otpad, dijelovi barke te kamionske gume. Za sitniji otpad, poput stakla, limenki i plastike upotrijebljeno je više od 700 vreća. U partnerstvu sa C.I.O.S. grupom koja je pružila cjelovitu logističku podršku sav otpad prikupljen tijekom akcije je odvezen s otoka, biti će razvrstan i adekvatno zbrinut. Na taj način dodatno se pomoglo lokalnoj zajednici i oslobodilo ih se svake brige oko zbrinjavanja otpada izvučenog iz podmorja.
U akciji je sudjelovalo 48 ronioca volontera koji su zajedno odradili preko 400 radnih sati pod vodom. Cjelokupan napor volontera Think Green-a ne bi bio moguć i tako uspješan bez adekvatne potpore lokalne zajednice, Grada Visa i njenih društava. U akciji su sudjelovali članovi Ronilačkog kluba Roniti se mora Zagreb i Šibenik.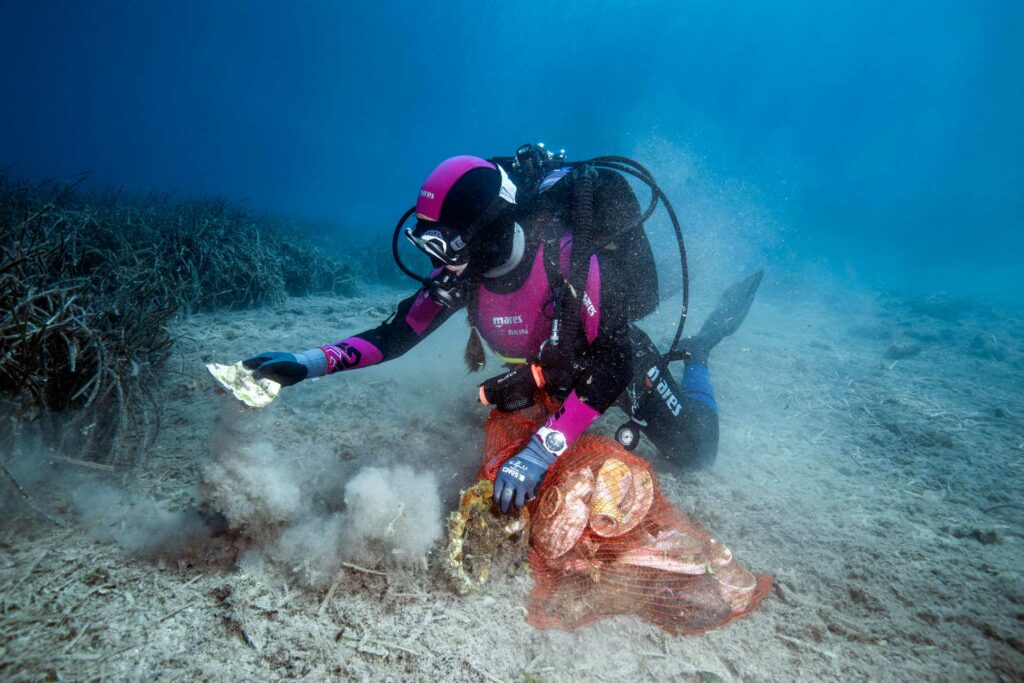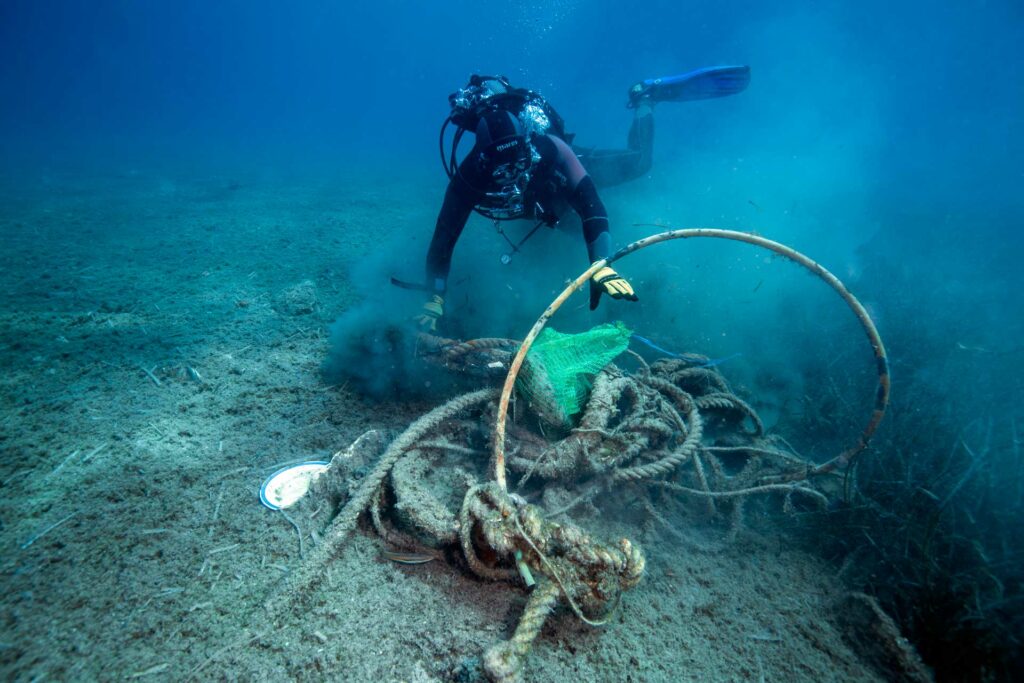 Službeni dio otvorenja same akcije protekao je u nazočnosti predstavnika Grada Visa Damira Mumanovića, direktora Turističke zajednice Grada Visa Ive Fiamengo i izvršne direktorice udruge Geopark Viški arhipelag Lane Schmidt.
S obzirom na to da akcija Think Green ima i edukativni karakter te cilj podizanja svijesti o nužnosti ostavljanja čistog mora budućim naraštajima, ovoga je puta održano predavanje djeci iz Dječjeg vrtića Vis o ekologiji i ronjenju, a približen im je i princip ronjenja s bocama, kao i ronilačka oprema. Upoznati su s važnošću očuvanja okoliša, morske flore i faune, a imali su priliku sudjelovati u ekološkoj akciji tijekom koje su aktivno pomagali pri vađenju otpada iz mora.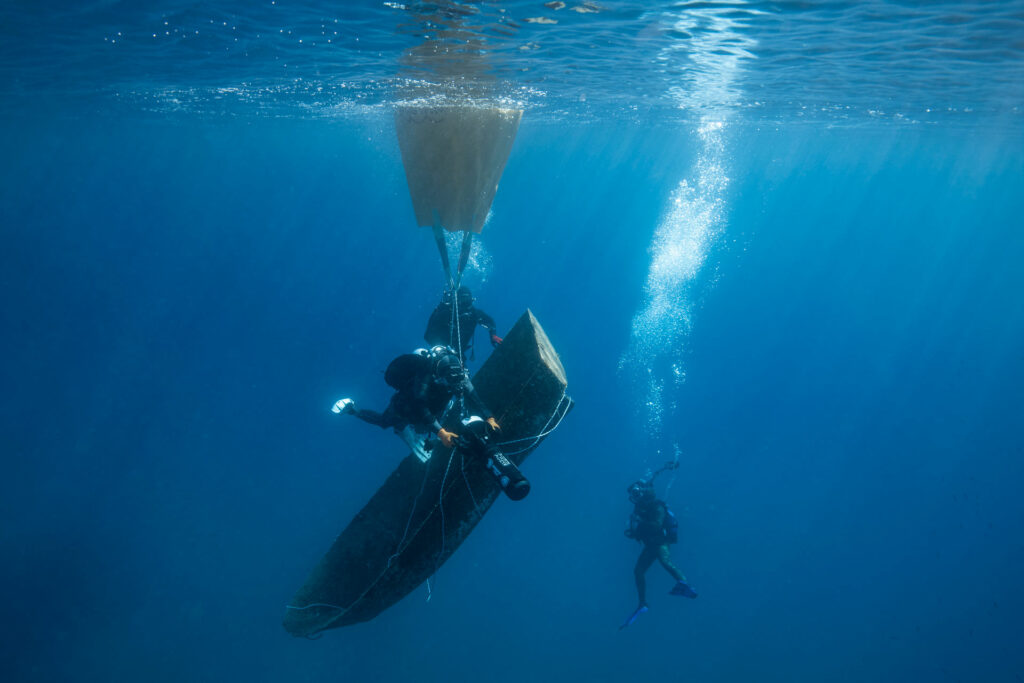 Akcija je održana u partnerstvu sa C.I.O.S. grupom, Fondom za zaštitu okoliša i energetsku učinkovitost, National Geographic Hrvatska, INA d.d., Grad Vis, Jamnica, TZ Vis, Mares, Garmin, The Garden Brewery, Jadrolinija, Zagrebačke pekarne KLARA d.d., Geopark Viški Arhipelag, Hotel Issa, DC Nautica Vis, DC Anma, Gradina Vis d.o.o., HVIDRA Vis, DV Vis, te medijski pokrovitelji Scubalife magazin, Scuba Skener i Morski.hr.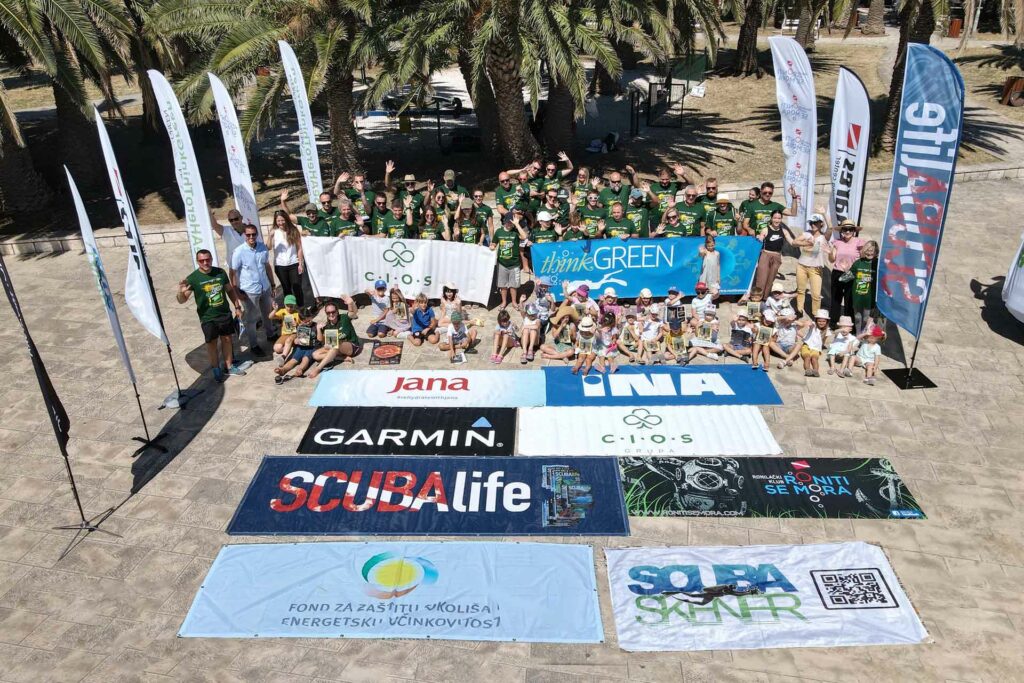 Ronilački klub Roniti se mora već jedanaest godina organizira akcije Think Green u okviru kojih se čisti podmorje, rijeke i jezera diljem Hrvatske, a osim čišćenja djeluje se i edukativno te se podiže ekološka svijest i ukazuje javnosti na probleme onečišćenja okoliša.
Fotografija RK Roniti se mora