Iako se nalazi u blizini kopna, otok Cres još uvijek je pošteđen navale nautičara, a obiluje ljepotama u svom morskom i kopnenom dijelu
Priča o otoku Cresu jedna je od najintrigantnijih na cijelom Jadranu. Taj otok smješten u Kvarneru u percepciji 'južnih' nautičara nalazi se gotovo na kopnu, gotovo dotičući i istarski poluotok i obližnji Krk.
Međutim, do Cresa nije lako doći, bilo da se k njemu uputite s kopna trajektnom linijom Brestova-Porozine, ili preko otoka Krka linijom Merag-Valbiska. Stoga je taj otok, iako u samom srcu Kvarnera, donekle izoliran, što je na njemu očuvalo mnoge vrijednosti za kojima nautičari baš čeznu. U prilog tome ide činjenica da je Cres najveći hrvatski otok, ali istovremeno i najrjeđe naseljen; o životu na njemu ne možemo suditi, ali sadržajima koje pruža dajemo samo najbolje ocjene.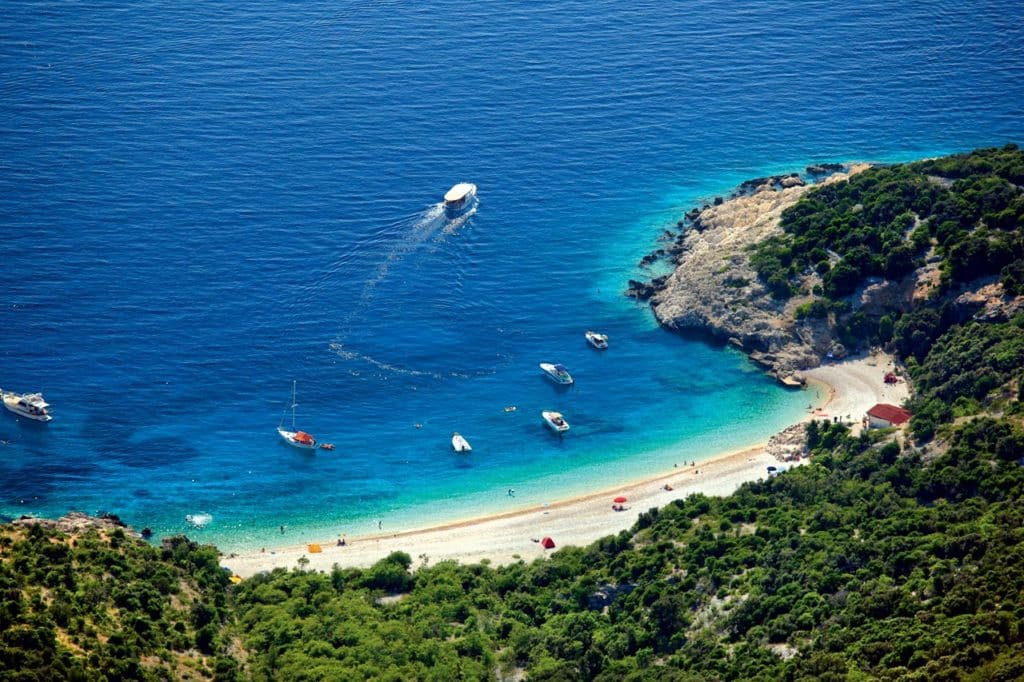 Prekrasna priroda, autentična i vrhunska otočna gastronomija, odlične mogućnosti sidrenja u zaklonjenim uvalama i sjajna ACI marina daju mu atribute privlačnosti zbog kojih se zaista vrijedi uputiti do tog otoka. Što se tiče morskog dijela, Cres nudi nebrojeno uvala, a ono što će posebno značiti obiteljskim nautičarima jest činjenica da je gotovo svaka uvala pješčana, a zahvaljujući relativno malom broju posjetitelja (barem uspoređujući s dalmatinskim otocima), u uvalama ćete uživati u svom miru i autentičnom morskom okruženju.
S druge strane, ako se odlučite zaploviti malo dalje, srednji Jadran vam je na dohvat ruke (s obližnjim Lošinjom ste spojeni i mostom). Razvedenost obale omogućuje vam da po svakom vremenu nađete dobro zaklonište, a jedriličari će biti posebno sretni jer je zahvaljujući visokim obalama jedrenje bez velikih valova jako ugodno. Cres jednostavno još nije u nautičarskom smislu potpuno otkriven, ili, bolje rečeno, okupiran. Kao glavno ishodište svih plovidbi otokom dominira uvala grada Cresa, u čijem se dnu smjestila ACI marina, koja s 460 vezova u moru i 70 na kopnu, te mogućnošću prihvata jahti do 50 metara duljine, predstavlja jednu od najboljih velikih marina na Jadranu.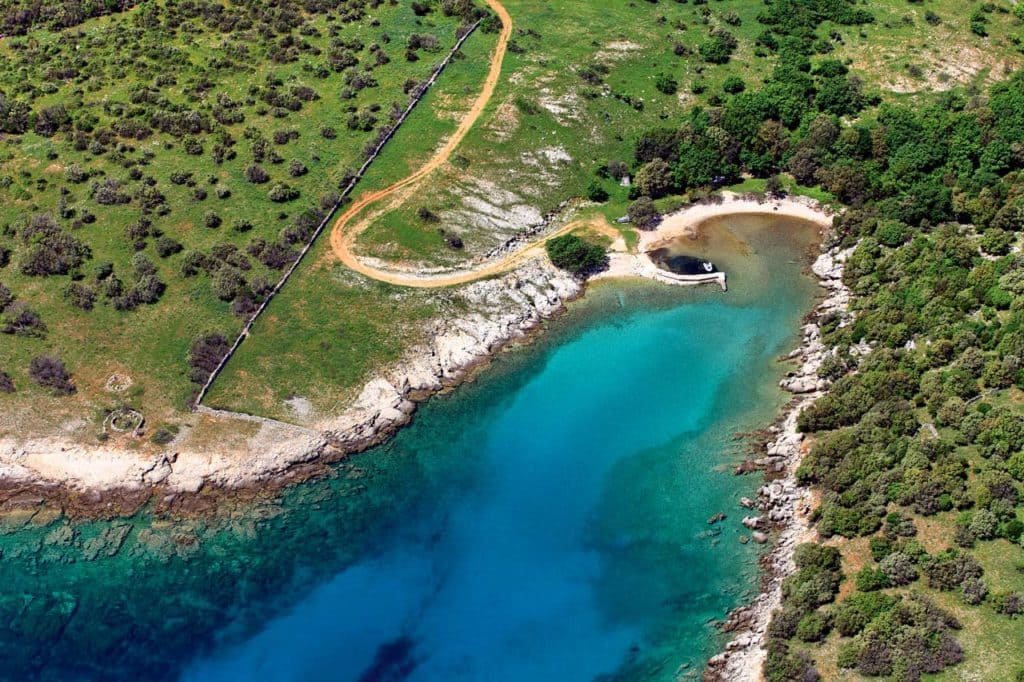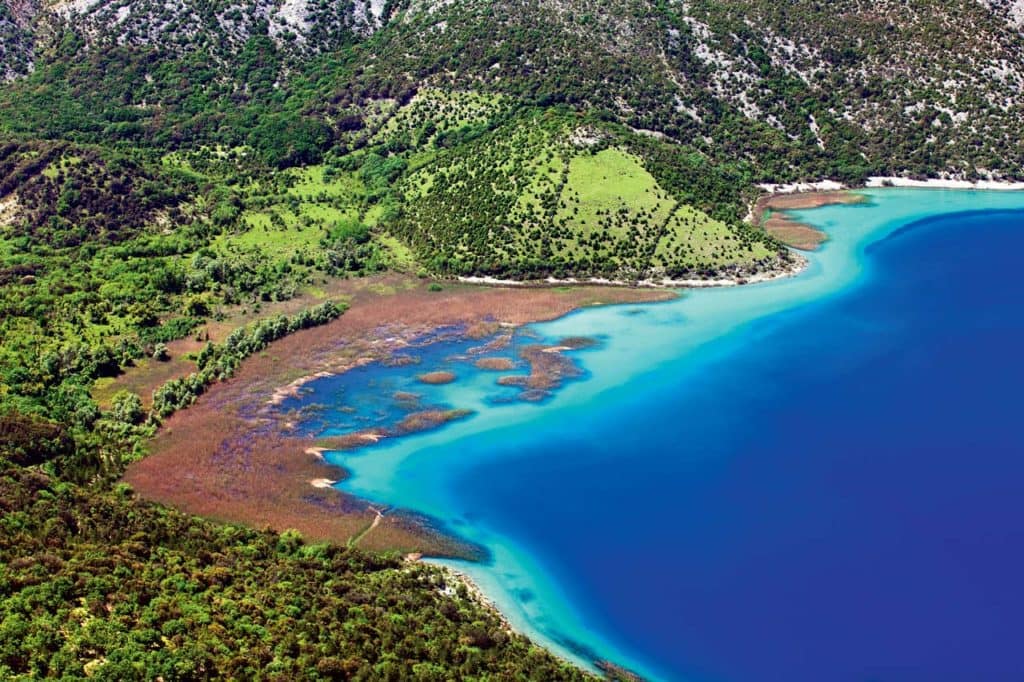 Najpopularnija uvala na otoku je Sv. Ivan, a smjestila se točno ispod magičnog mjesta Lubenice, koje krasi srednjovjekovna utvrda izgrađenu na visokim liticama s kojih se pruža nevjerojatan panoramski pogled. Iznimno strmom stazom moguće se uspeti do Lubenica, ali za tu avanturu će vam trebati jedan sat i 20 minuta pa se radije opustite na pramcu broda okruženi smaragdnim bojama i jednim od ljepših šljunčanih žala.
U sljedećoj uvali se nalazi tridesetak metara duga Plava špilja na koju su stanovnici Cresa jako ponosni (uvala Žanja), a do koje se može doći samo gumenjakom ili, pak, plivajući. Plovidbom prema Osoru, ili uživanjem u mnogobrojnim uvalama Punte Križa, provest ćete zaista lijepe trenutke i početi otkrivati morske ljepote Cresa, za čiji opis nam treba barem jedan cijeli broj Yachtsa, pa ćemo vas samo savjetovati da se u creskom akvatoriju zadržite dovoljno dugo.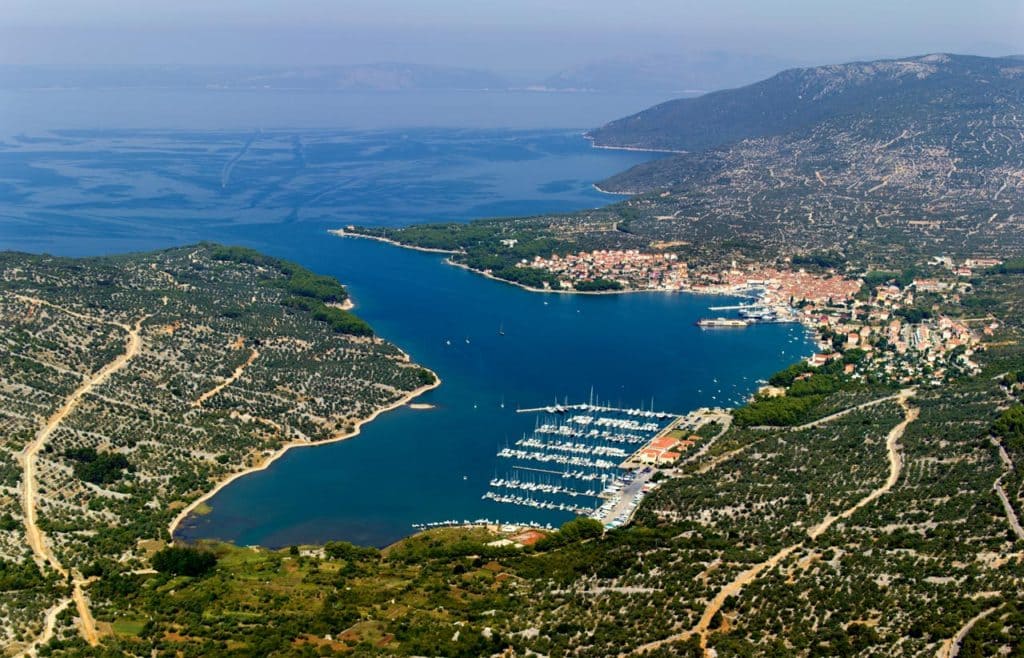 Ali Cres ne nudi samo more. Više-manje je poznata činjenica da bjeloglavi sup jedno od svojih posljednjih euroazijskih uporišta ima upravo na Cresu. Ovdje se te neobične, kraljevske ptice može potanko upoznati, ali im i na dirljiv način pomoći – spašavanjem mladunčadi koja na svijet dolazi na najvišim otočnim stijenama. Manje je poznato da su u jami Čampari, jedinstvenom speleološkom objektu, pronađena četiri kostura smeđeg spiljskog medvjeda stara 12 tisuća godina koji su jedini takvi cjeloviti kosturi u ovom dijelu Europe.
Ali to nije ono po čemu je Cres zaista poznat; gastronomija koja se bazira na domaćim namirnicama vrhunske kvalitete je još jedan važan razlog zbog kojeg treba posjetiti Cres. Definitivno su najbolji creški škampi koji su veliki i specijalitet su otoka, a love se na starinski način s vršama. Cres ima i vrhunsku janjetinu, to su grla slobodne ispaše (može ih se vidjeti po cijelom otoku) koja jedu travu ispod mnogobrojnih maslina što nam daju kvalitetno domaće ulje. Kao 'mamac' ljubiteljima ribolova treba kazati da ćete uz malo vještine lako dopuniti i svoj brodski jelovnik 'carom od riba', jer je, po poznavateljima, Cres otok s najviše 'zubataca po stanovniku', svaka punta ih je puna.
Domaći ribolovci ih love na živu lignju i vjeruju da 'kad imaš lignju, imat ćeš i zubaca', a 'zubići' dolaze u relativno plitko more na 15 do 20 metara dubine. Motiva za posjetiti ovaj otok ima zaista puno, a mi smatramo da je idealna alternativa često prenapučenim jadranskim 'hit-destinacijama'.