Kreativna direktorica odjela za mirise kuće Carolina Herrera
Potomak 'kraljevske kuće' visoke mode, Carolina Herrera Jr. prišapnula nam je kako odabrati pravi miris i otkrila zašto žene privlači miris koji ih podsjeća na očeve
Budite svoji Miris je odraz osobnog ukusa i svatko ga mora odabrati tako da odgovara njegovu karakteru. Neki muškarci vole imati više mirisa, drugi su vjerni jednome. Dok kreiram muški miris, razmišljam kakav bi se meni miris svidio na muškarcu, jer miris može biti opasno oružje zavođenja.
Neka traje Tajna dobrog mirisa je jedinstvenost. Miris može jako kratko trajati u industriji u kojoj tvrtke lansiraju nove parfeme svakih šest mjeseci. No ako miris koji ste kreirali posjeduje 'ono nešto', ako ima jedinstven karakter, privući će odane klijente i potrajati.
Znate li što želite? Na zapadu je najčešća pogreška koju muškarci rade pri izboru parfema to što kupe najnoviji. Kemija parfema reagira s kožom svakog od nas drugačije, zbog jedinstvene pH vrijednosti kože, što znači da nije svaki miris prikladan za svaku osobu. Važno je pronaći pravi miris za sebe, jer u skladu s našom kožom taj će parfem postati jedinstven.
Očev miris Nije baš istina da sve žene privlači jednak miris kao onaj njihovog oca, no činjenica je da većina nas želi osjećaj sigurnosti. Miris koji ih podsjeća na oca ponekad pruža baš taj osjećaj.
Razlike među spolovima Prava je istina da se razlika između muških i ženskih parfema svodi na osobni ukus i sklonosti spolova kroz vrijeme. Kultura u podjeli mirisa na muške i ženske također ima važnu ulogu – primjerice, na zapadu slatki, cvjetni mirisi više privlače žene, a oni drvenastih nota muškarce. No danas je zanimljivo da barijere između muških i ženskih mirisa nestaju, pa mnoge žene koriste muške parfeme, i obrnuto.
Nadahnuće Duga putovanja zrakoplovom krasno su vrijeme za nadahnuće. U avionu se možete mislima odvojiti od svijeta. Mislim da nadahnuće proizlazi iz svega što vidimo, čitamo, slušamo. Mogu to biti cvijet, boja, rečenica u nekoj knjizi, tekst pjesme ili neko sjećanje. Naučila sam da trebam vjerovati vlastitim instinktima i da ne vjerujem uvijek onome što drugi kažu o meni.
212 Vip Club Edition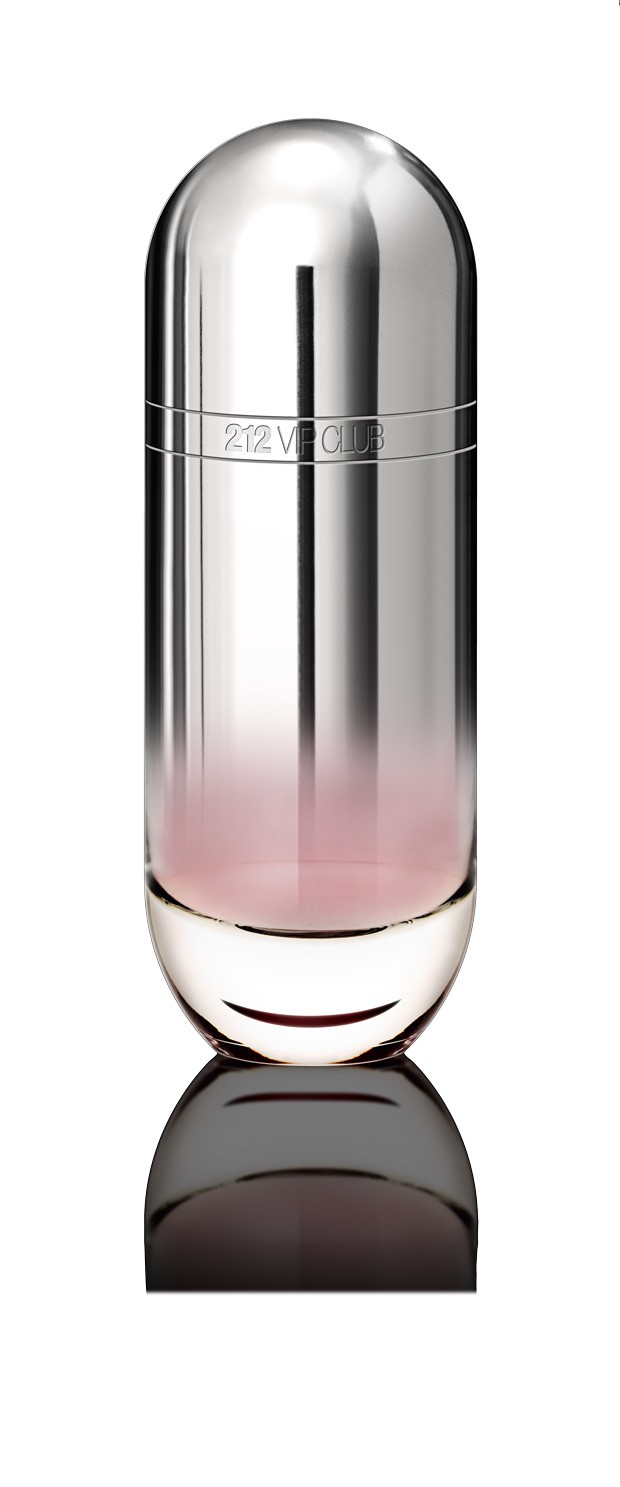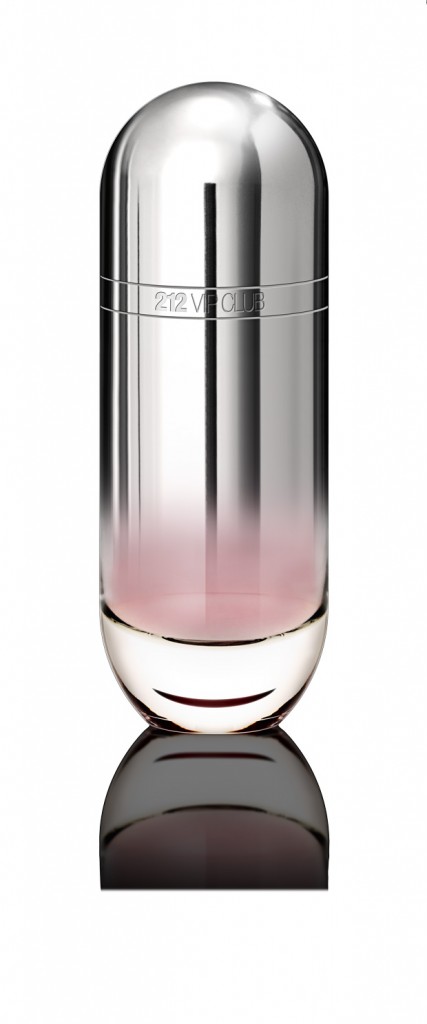 U prvoj limitiranoj ediciji iz 212 VIP svijeta ritam i čarolija noći se ujedinjuju u novom mirisu koji je prepun klupskog duha i glazbe. Miris za nju započinje s citrusno-voćnim koktelom i sorbetom crnog ribizla, nošenog jasminovim laticama, a završava s dodirom pačulija i mošusa dok je miris za njega pun zabave i muškog zanosa. Započinje s dodirom ozonske ledene svježine i limete, upotpunjene s drvenim notama i muškatnim oraščićem, a završava s čokoladom od lješnjaka. Pakiranje i bočice ove limitirane edicije mirisa prizivaju na nezaobilazne partyje New Yorka.